Part visual splendor, part olfactory wonder and part ooey-gooey sensory fun, Sloomoo Institute's slime museum is reopening on Saturday, September 24 after a renovation. This captivating playground welcomes all ages to its home in SoHo—or "SooHoo," in Sloomoo parlance (see what they did there?).
The original Sloomoo experience began as a pop-up in 2019 intended for a six-month run, but it was so popular that it stayed open for two years. After a brief closure, the immersive experience is now reopening with a brand new look. 
While Sloomoo is a highly Instagrammable experience, the founders hope you'll spend some time away from your phone and immersed in the moment during your 90-minute visit to truly have the slime of your life.
Here are five things not to miss at Sloomoo: 
1. Squish 25 different concoctions
Colorful vats of slime fill the space featuring gooey substances in different textures. A sign accompanying each container explains the goop's stretch factor, poke factor and pop factor. You're welcome to dip your hands into each viscous vat to squish and stretch each one. Many of the slimes even smell—the banana aroma is uncannily accurate.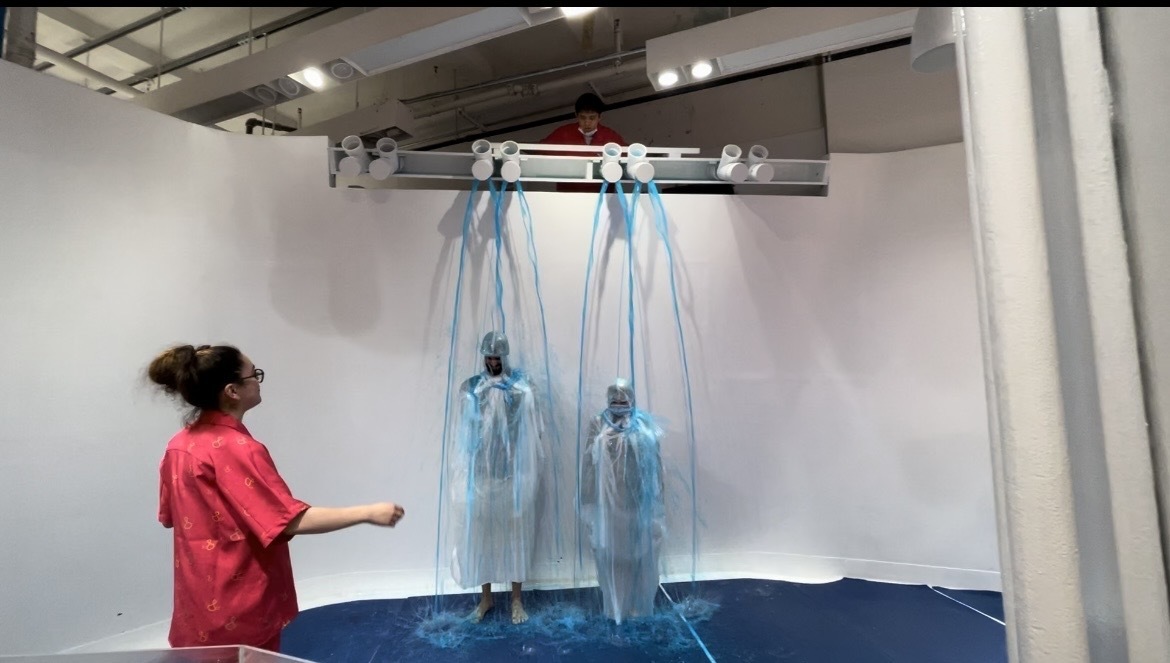 2. Get slimed 
Pretend you're on Nickelodeon as buckets of slime pour on you from above at Sloomoo Falls. Don't worry about your clothes: Staff will provide you with a biodegradable poncho and hose down your feet afterward.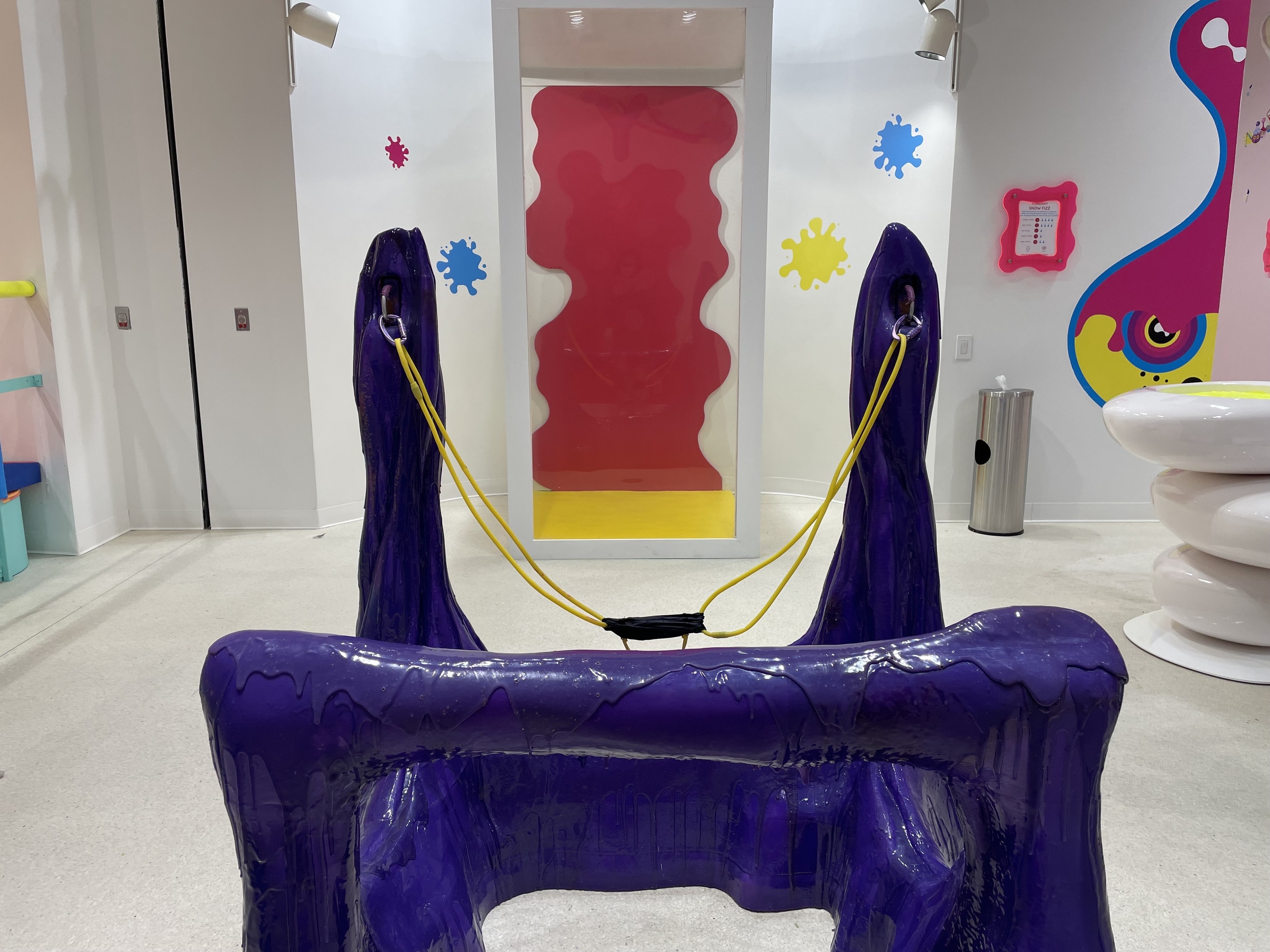 3. Slingshot some slime 
A giant slingshot offers a chance to catapult slime at a friend standing behind plexiglass, making for quite a photo opp.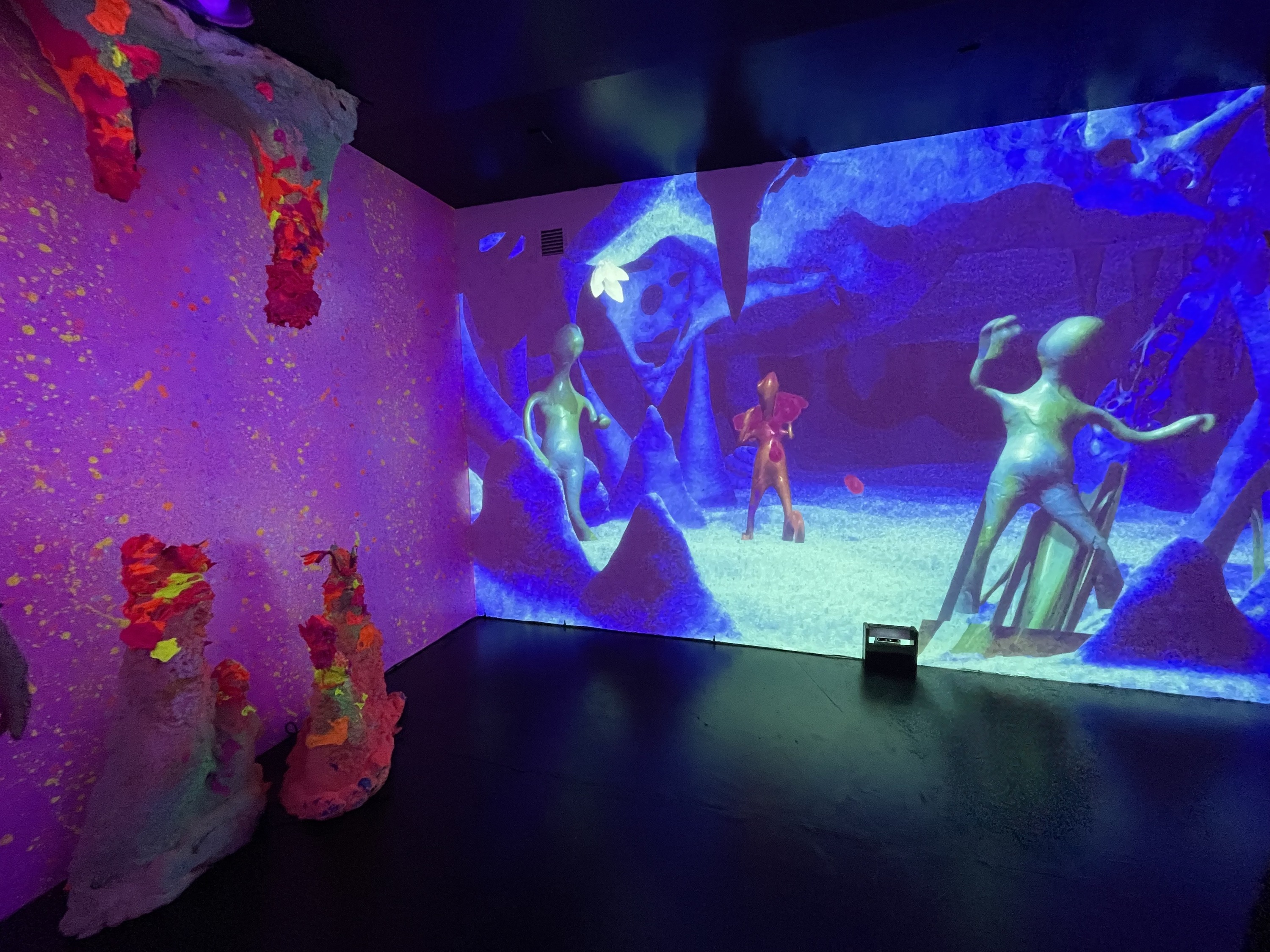 4. Play with virtual slime 
In a high-tech interactive display, play with a projection screen where your virtual double can dance and throw slime all in a room filled with slimy stalagmites.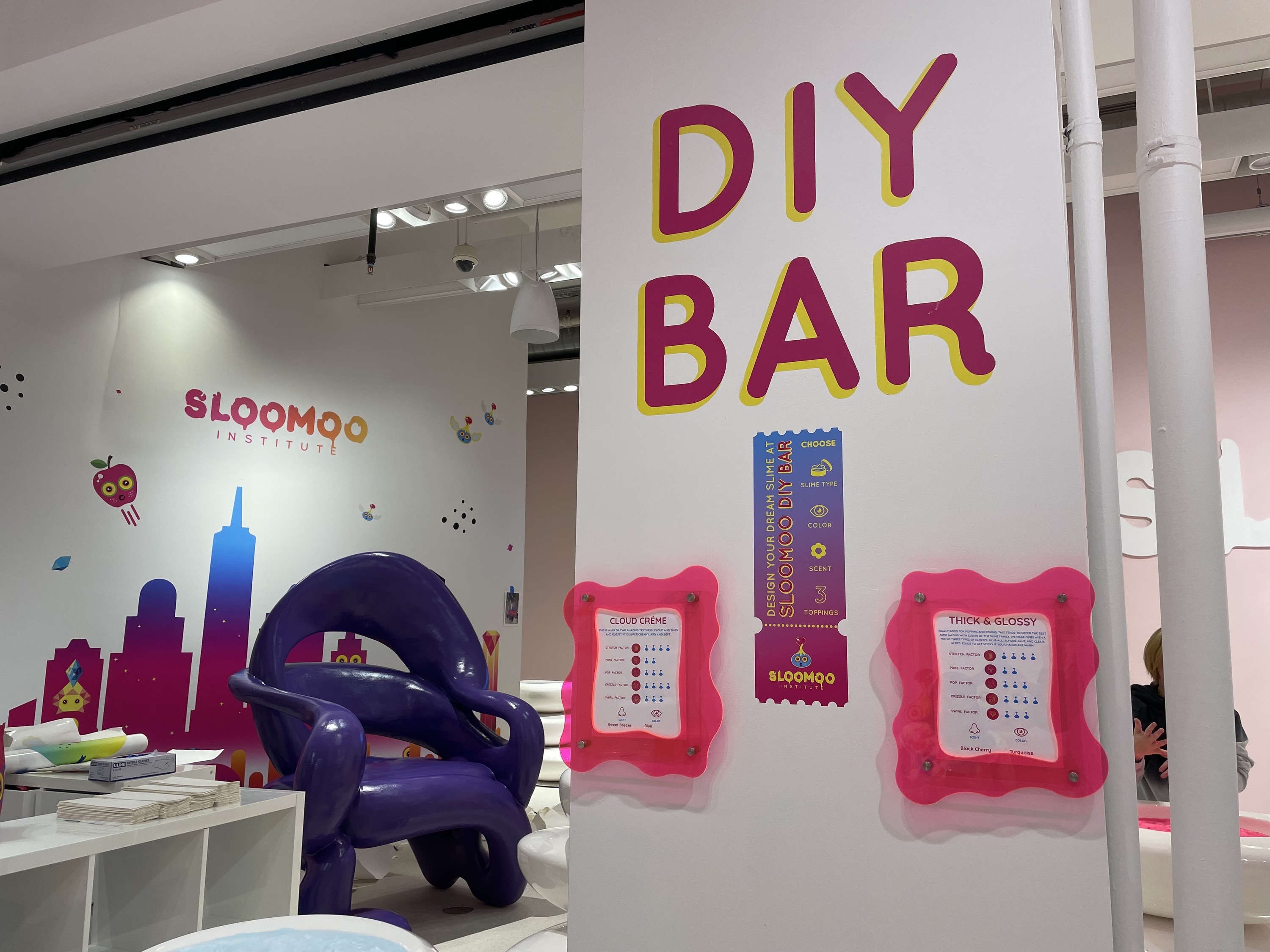 5. Make your own 
Make some slime to take home at the DIY slime bar. Start by picking your mixture's texture (options range from butter to snowfizz), then pick from 40 colors and 60 scents (from mint chocolate to leather to fresh cut rose). Finally, you can choose from 100 charm options to customize your slime. 
Visit Sloomoo at 475 Broadway in SoHo. Reserve your tickets online; general admission costs $48/person and the enhanced experience including the chance to get slimed costs $80/person.
Ex-Brit turned Manhattan resident since 2008.