New Yorkers will soon have a new green space to frolic around: Gotham Park, right under the Manhattan end of the Brooklyn Bridge.
Hopefully scheduled to break ground this upcoming spring, the endeavor is a partnership between The Skatepark Project, which is professional skateboarder Tony Hawk's organization, and Brooklyn Bridge Manhattan. As a matter of fact, phase one of the project includes the restoration of the Brooklyn Banks skate park, the iconic local skateboarding destination that closed in 2010 to be used for the construction of the bridge, and the rebuilding of on-site community basketball courts.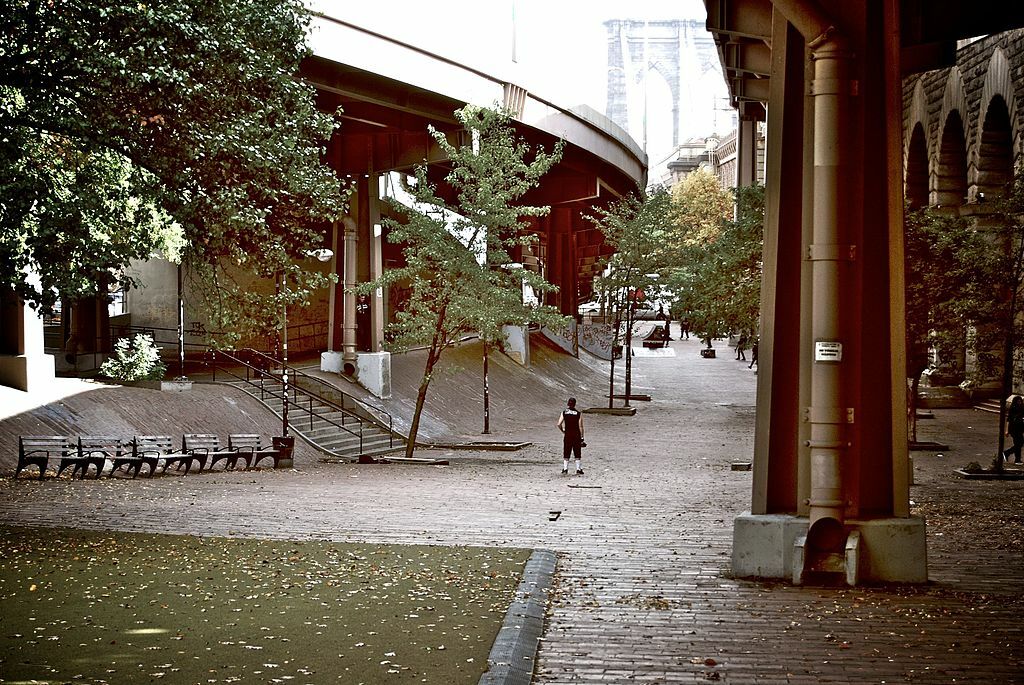 Expect an entirely new park to delight local and tourists alike, one designed, according to an official press release, "to foster community, boost local businesses and expand access to safe outdoor recreation for the nearly 50,000 diverse local residents who live within a half-mile radius of the park." 
According to The New York Times, the plans are still under review but governor Kathy Hochul did recently offer a $4 million award to help connect the park to Chinatown—major news in and of itself.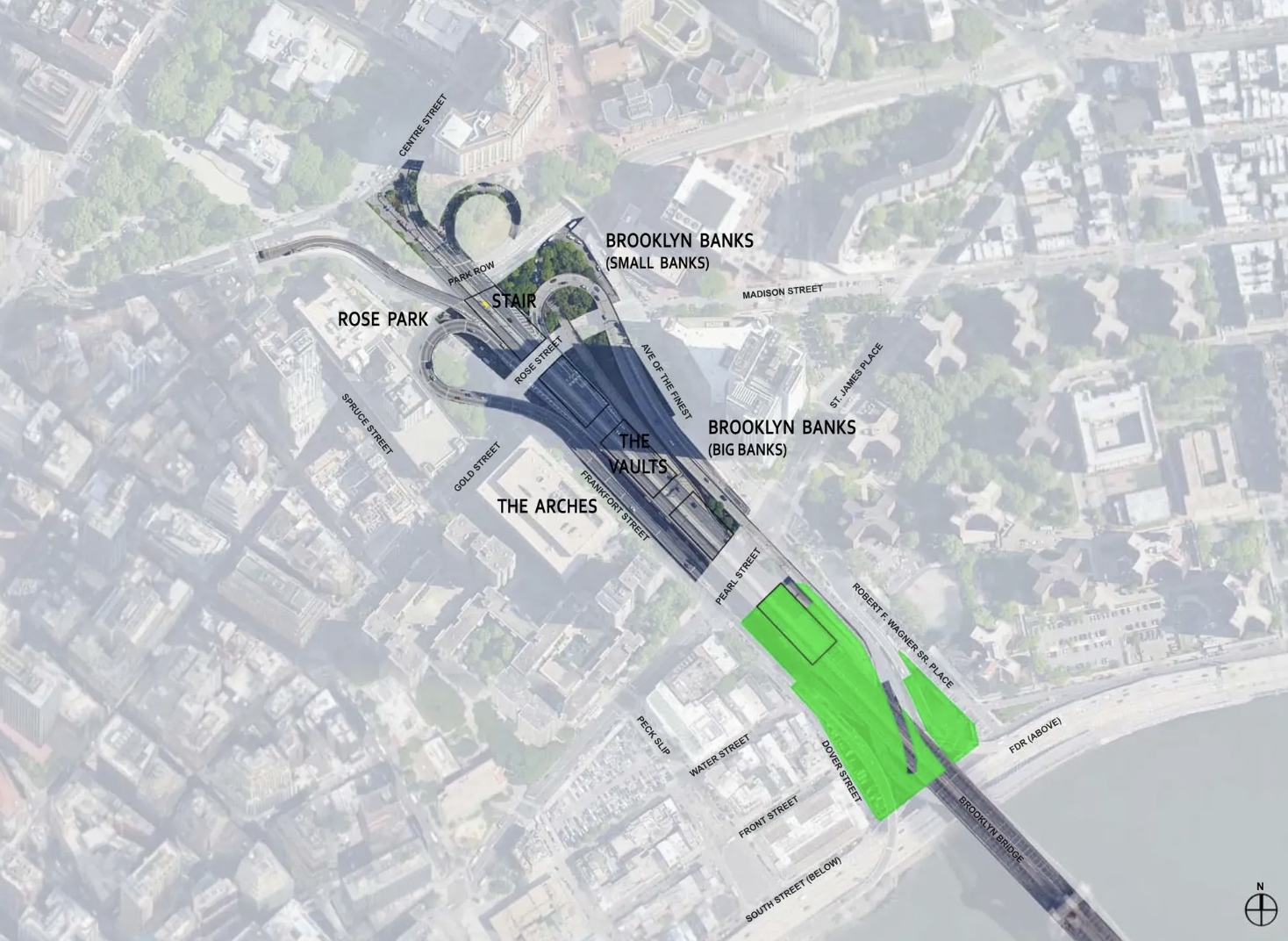 This isn't the first attempt at resurrecting Brooklyn Banks. In fact, two students at Pace University started an online petition a few years ago to try to move the project along. Although the skateboarding community paid attention to it, no concrete steps were really taken until 2021, when the New York State non-profit Brooklyn Bridge Manhattan (BBM), which is now Gotham Park, was founded. Since its inception, the organization has been working on the creation of a hyper-urban public park in the area. 
Given its legendary status within New York cultural circles, it should come as no surprise that the skateboarding community is particularly excited about the recent developments—with Hawk, who included Brooklyn Banks in his successful video game back in 2000, in primis.
"For most of my life, skateboarding has been my home and community," Hawk said in an official statement. "Skateboarding brings people together, creating long-lasting friendships, builds determination and confidence and all while promoting a healthy lifestyle. We want to help provide a place for that sense of community and support at the Banks for people of all ages. The local community deserves to have a safe, designated skate space that provides a sense of belonging."
Ex-Brit turned Manhattan resident since 2008.