A ton of upgrades were just officially unveiled at the George Washington Bridge, with a slew more in the works.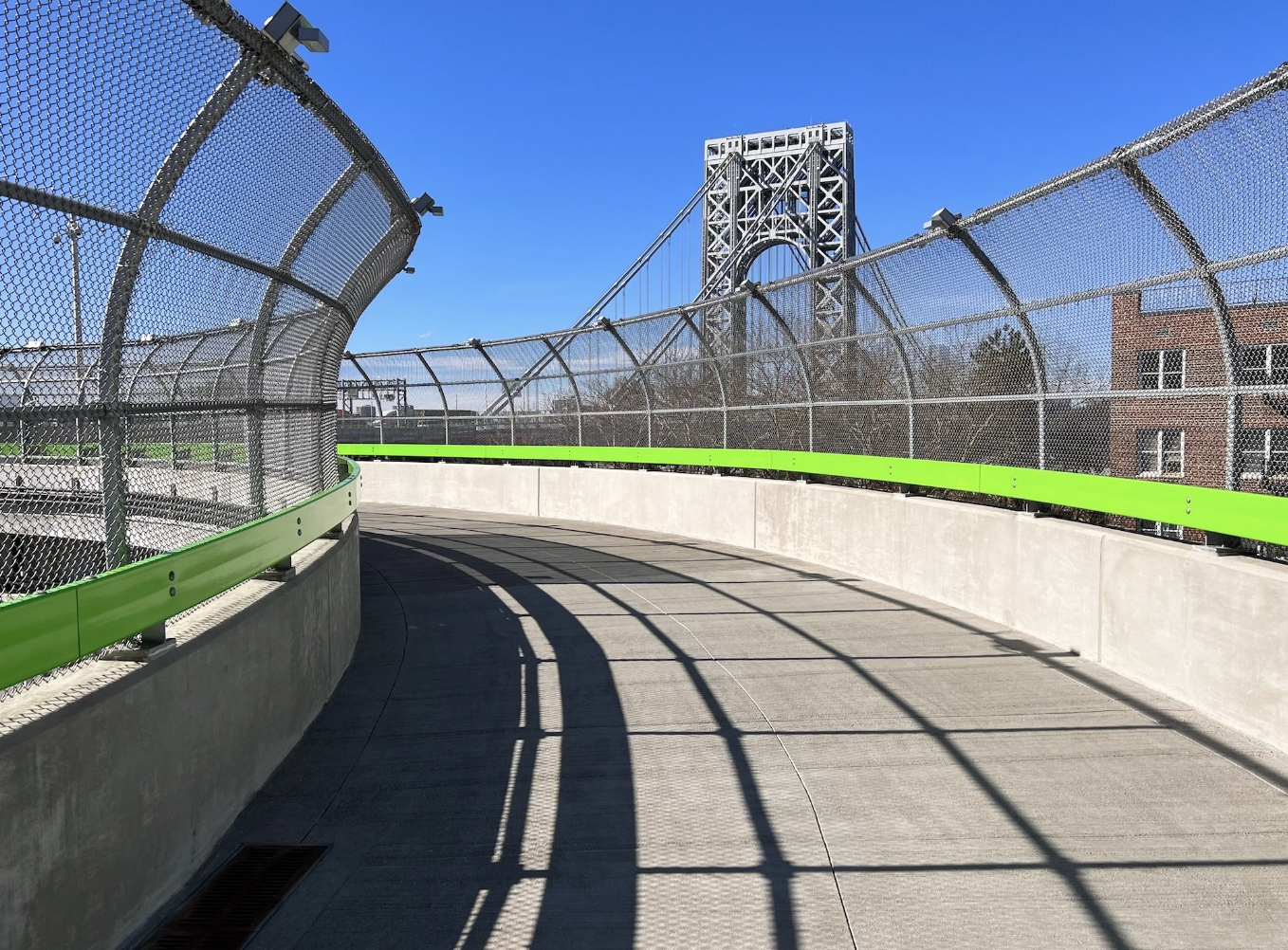 Earlier this week, the renovated pedestrian and bike path on the north side of the bridge opened, offering two new viewing platforms—one overlooking New York's Hudson River and the other New Jersey's Palisades—widened approach paths and bigger entry plazas have also become realities.
The project, which was led by both the Port Authority of New York and that of New Jersey, excitedly included the removal of the sets of stairs that made it hard for bike riders and folks with mobility challenges to access the bridge. 
"The opening of the vastly improved north walk marks an important milestone in the Restoring the George program," said Kevin O'Toole, the Port Authority chair, in an official statement, calling out the $2.1 revamping project of the 96-year-old overpass that first kicked off back in 2015. "While we invest in and strengthen the bridge for the next century of cars and trucks, we are also enhancing the experience for the pedestrians and cyclists and drawing our communities closer together."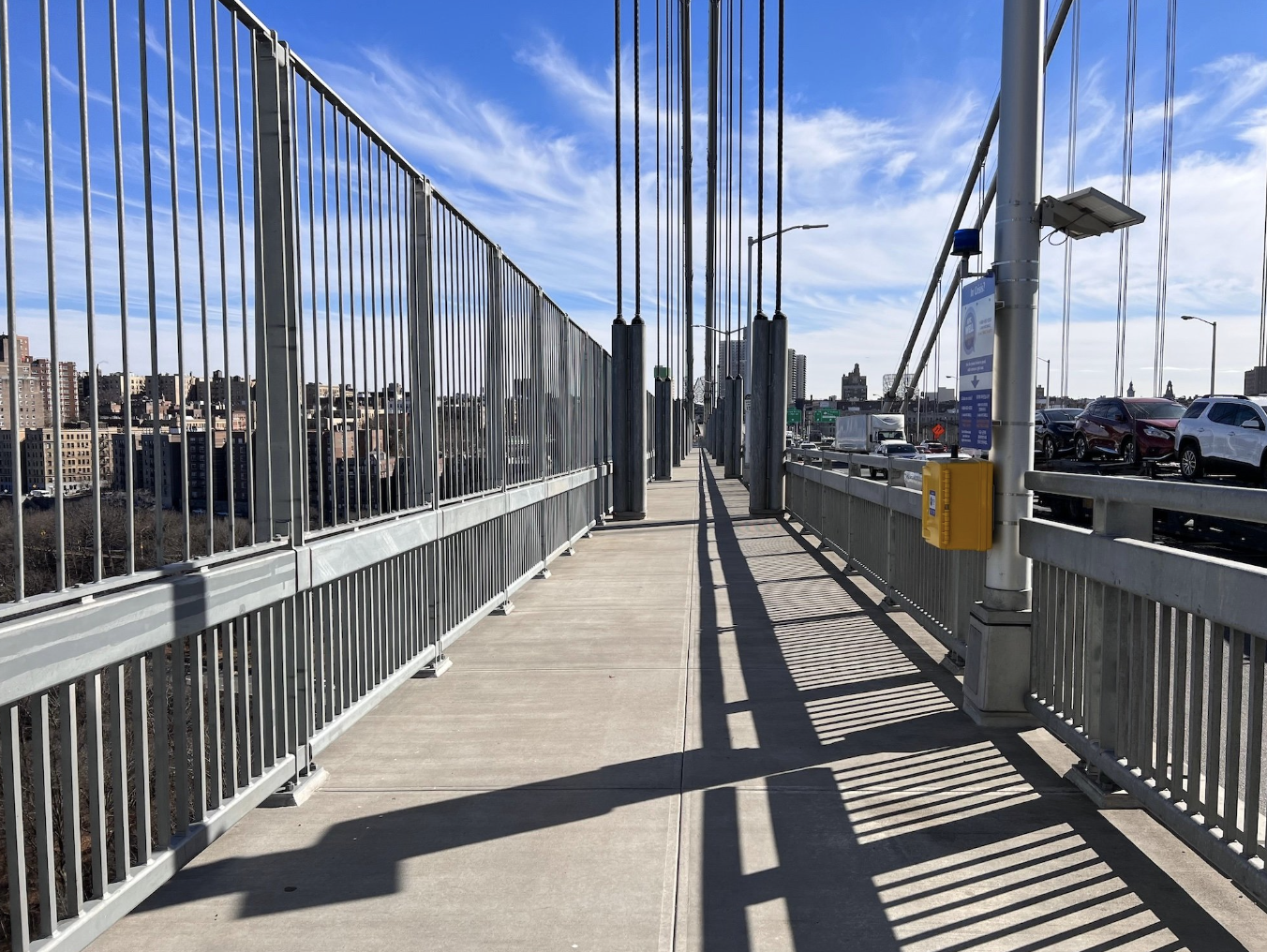 To the delight of cyclists and pedestrians alike, the Port Authority's new on-site plaza at West 180th Street and Cabrini Boulevard in Washington Heights has entirely replaced the 171 steps that folks previously had to tackle to actually get on the bridge. Add to it all new fencing, signs, lighting and surveillance cameras and you've got yourself a pretty awesome renovation project.
Also on the just-finished docket: the replacement of of the bridge's original steel suspender ropes for the very first in its almost century-long history. 
The work isn't nearly done, though. Starting today, the southern part of the bridge will actually close to undergo similar restorations, which will likely take up to four years to complete (do expect closures to affect daily commutes).
Interestingly enough, according to Ken Sagrestano, the Port Authority's general manager for the George Washington Bridge, when the project wraps up, pedestrians will be asked to stick to the southern side of the bridge while cyclists will be allowed access to the north side of it. 
Check out this short clip that perfectly illustrates the exciting new updates:
Ex-Brit turned Manhattan resident since 2008.