The NYC skyline welcomed a giant advertisement for Candy Crush Saga last night that was created with 500 drones.
The display, which celebrated the game app's 10-year anniversary, used drones to spell out the game's name, "#10yearsoffun," a character from the addicting game, words like "sweet!" and "play!" as well as some candy-inspired designs. According to the company, the show could be seen by "countless New Yorkers from downtown to midtown as well as New Jersey residents across the Hudson."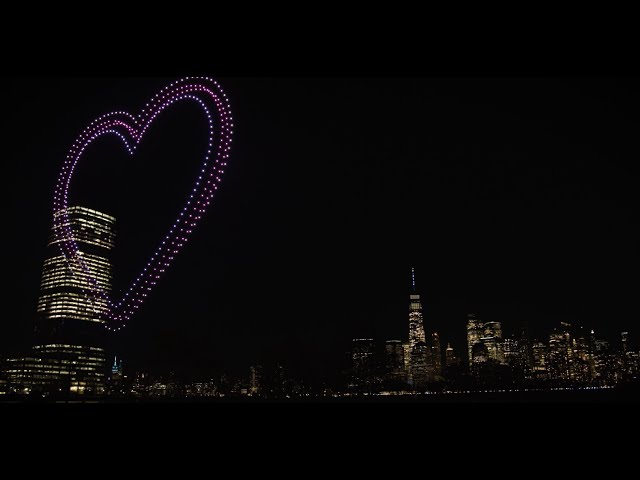 Ex-Brit turned Manhattan resident since 2008.