The Upper West Side may have it's Thanksgiving Day parade, but the East Village has "Ecological City: Procession for Climate Solutions."
According to the person behind this 11-mile extravaganza, Felicia Young, it involves around 500 people, 50 community organizations, 21 locations (including 13 gardens) and almost a year of planning.
Starting at the 6th Street Community Center, between Avenues B and C, the wildly costumed group – all sporting getups that point to the various ways that we can positively affect the climate – steps off to the sound of a conch shell and the Ginga Pura Band, a marching percussion ensemble.
At each garden that they wind their way into, there is a gift exchange ceremony and a performance that may involve anything from one person reading a poem, two singing with guitars or a good-sized dance troupe.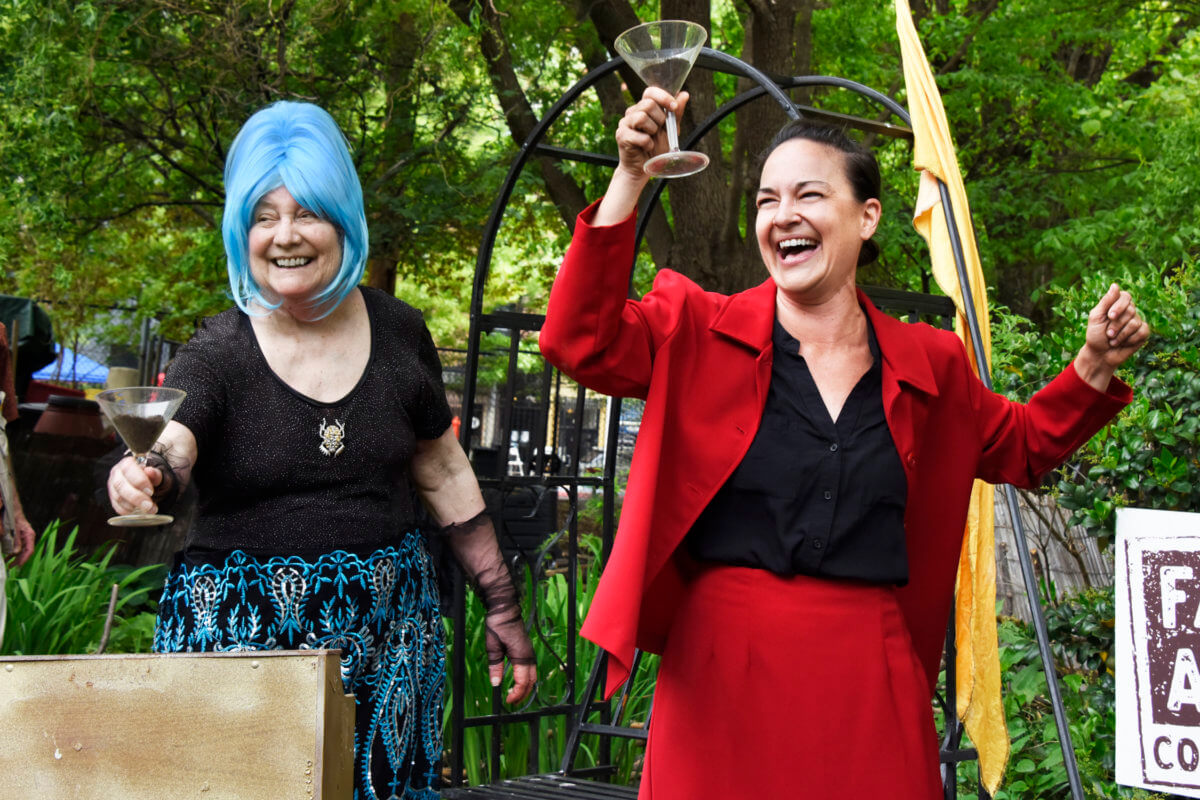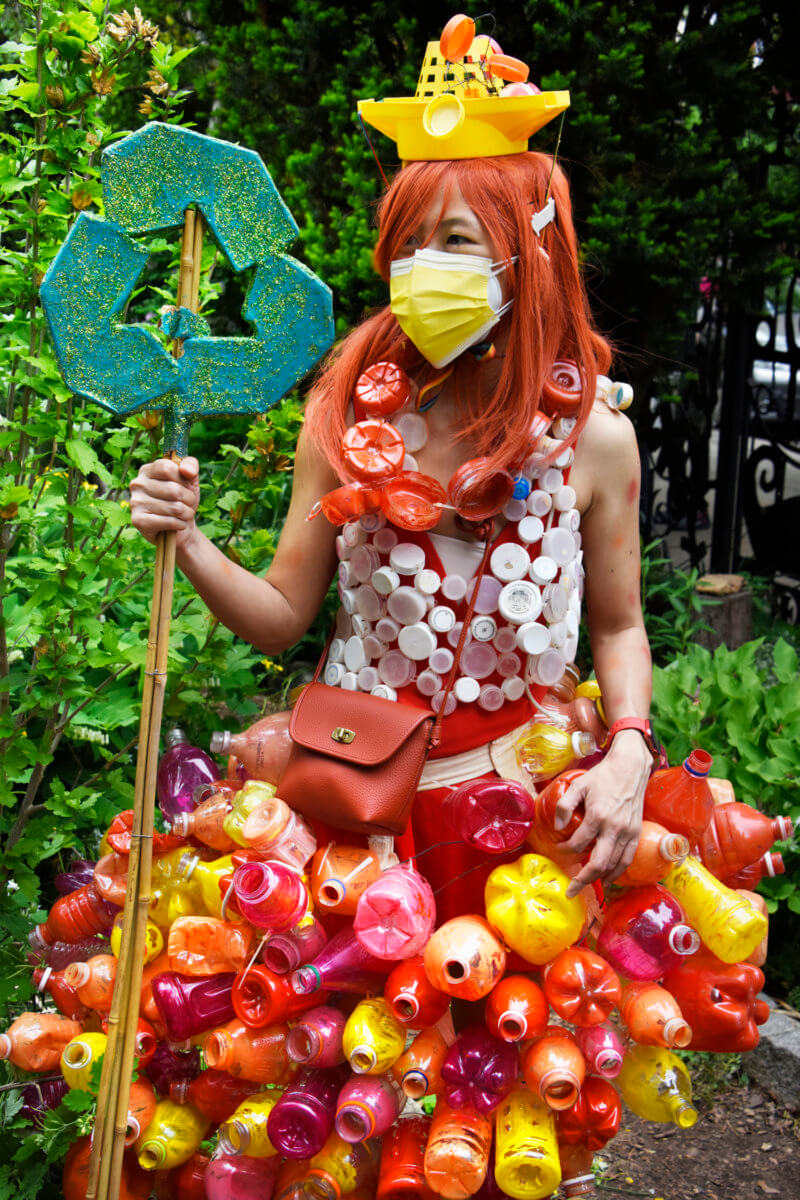 Each performance has been curated with the theme of the site in mind – the Green Oasis, for example, is a pollinator garden which hosted a dance performance featuring a butterfly and a spider. The day culminated with a series of dance performances at sites along the East River Park, a much loved community resource that is slowly being destroyed by the city.
Free bi-weekly workshops which ran from March through May produced the costumes and puppets, with some of the materials coming from a Bio-Arts program that produced leather from Kombucha tea, molded seaweed, sculptural forms from Mycelium fungi and natural paint made from fruits, vegetables and plants.
"Artists and non-artists collaborate in the process to hopefully bring about change," says Young, who is the founder and executive director of the non-profit activist organization "Earth Celebrations" that produces the event.
"My whole inspiration comes from documenting pageants in India," she explains.
In fact, after many years of producing the "Rites of Spring" procession here which led to the preservation of our community gardens, she found herself becoming an activist in her mother's native India when she took a break from the EV and created an event there that focused on the polluted Vaigai River in Madurai.
"It wasn't a weeks long celebration with a cast of millions as they sometimes have, but it brought attention to the issue and led to a cleanup of the river," notes Young. "Through the pageant we can imagine and enact the change we wish to see in the world and engage community in the inspiring climate solutions that exist hidden throughout the neighborhood. The pageant day ends, but the activation continues."
More info about Earth Celebrations can be found on the web at earthcelebrations.com and on Instagram at @earthcelebration.
Ex-Brit turned Manhattan resident since 2008.