Although New Year's Eve gets all the renown as the time of year when people make plans, promises and resolutions, springtime in general is second best for starting fresh. Ambitions are unleashed in advance of seasonal cleaning. Botanical inspiration abounds via fleeting regeneration blooming along sidewalks, in our city parks, and even some unlikely medians. And spring in New York City is also an excellent time to dine, as some menus shift like the weather, a few of fall's most anticipated opening holdovers finally arrive, and, as always, new restaurants emerge here and there.
These are a few of the places we're most excited to visit between Monday, March 20, and our first sip of 2023's drink of summer—whatever it may be.
Cédric Vongerichten and Ochi Latjuba Vongerichten opened Wayan with "Indonesian cuisine with a modern French flair" in early 2019 and it was positively hopping not too long after. Ma-dé, the couple's second act, will follow right next door this March with seafood and vegetable-forward preparations in brightly beachy environs.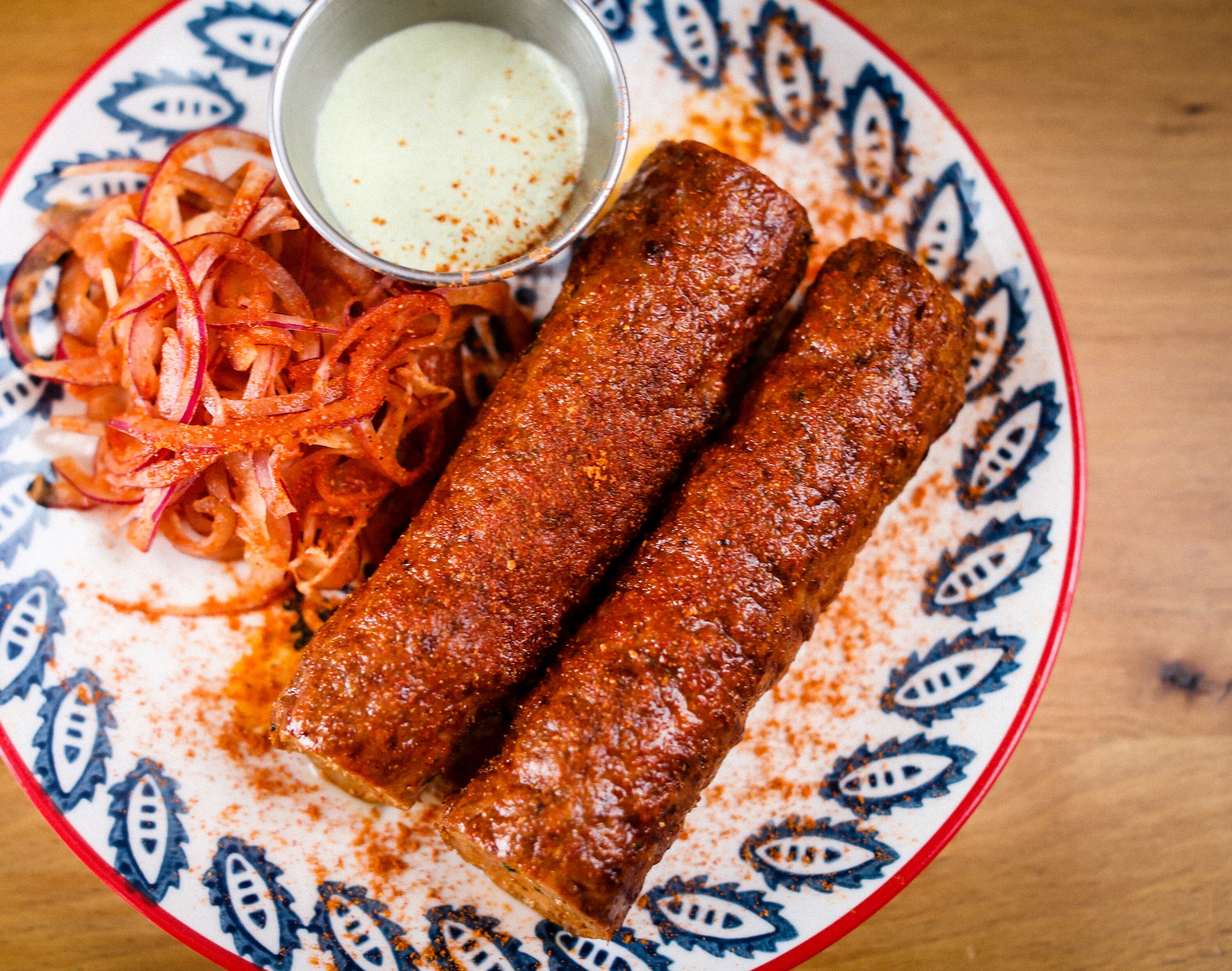 Unapologetic Foods' soon-to-be latest has been on our radar for quite some time, even as the top hospitality group keeps coming with winners like Masalawala & Sons; one of the best new restaurants of 2022. Kebebwala is expected to open in the East Village this May, with a menu full of kebab varieties. 
View this post on Instagram
This classic NYC diner that dates back to 1945 changed hands to some of the people behind Variety Coffee Roasters and Blue Collar Burger last summer, we first spied in Eater. After a break to refresh and pick up tips from Three Decker's recent longtime owner, the iconic spot's back open and making incremental menu improvements, like swapping out the previously powdered hollandaise and adding cocktails to the drink list.  
Some reservations are already available for March dates at Raf's, soon to open from the highly-regarded Musket Room team. The "European-style neighborhood dining room and bakery," has Italian and French influences (Sicilian pizza; escargot; dry-aged cote de bôef) and aims to invoke café society ambiance. 
View this post on Instagram
Michelin-starred Vestry first opened in late 2020 and it might sound familiar from its certified Instagram Thing cheesecake creature. Its kitchen continues to innovate even with those existing accolades, focusing further on its binchotan-grilled items. Bigeye tuna, Japanese scallops and lamb neck are among the additions. Previous favorites, like that particularly photogenic dessert, will remain. 
Ex-Brit turned Manhattan resident since 2008.