Talks regarding casinos opening in New York, a soon-to-be reality following last year's New York State legislature's approval for three such licenses to be given out in the area, are becoming more real.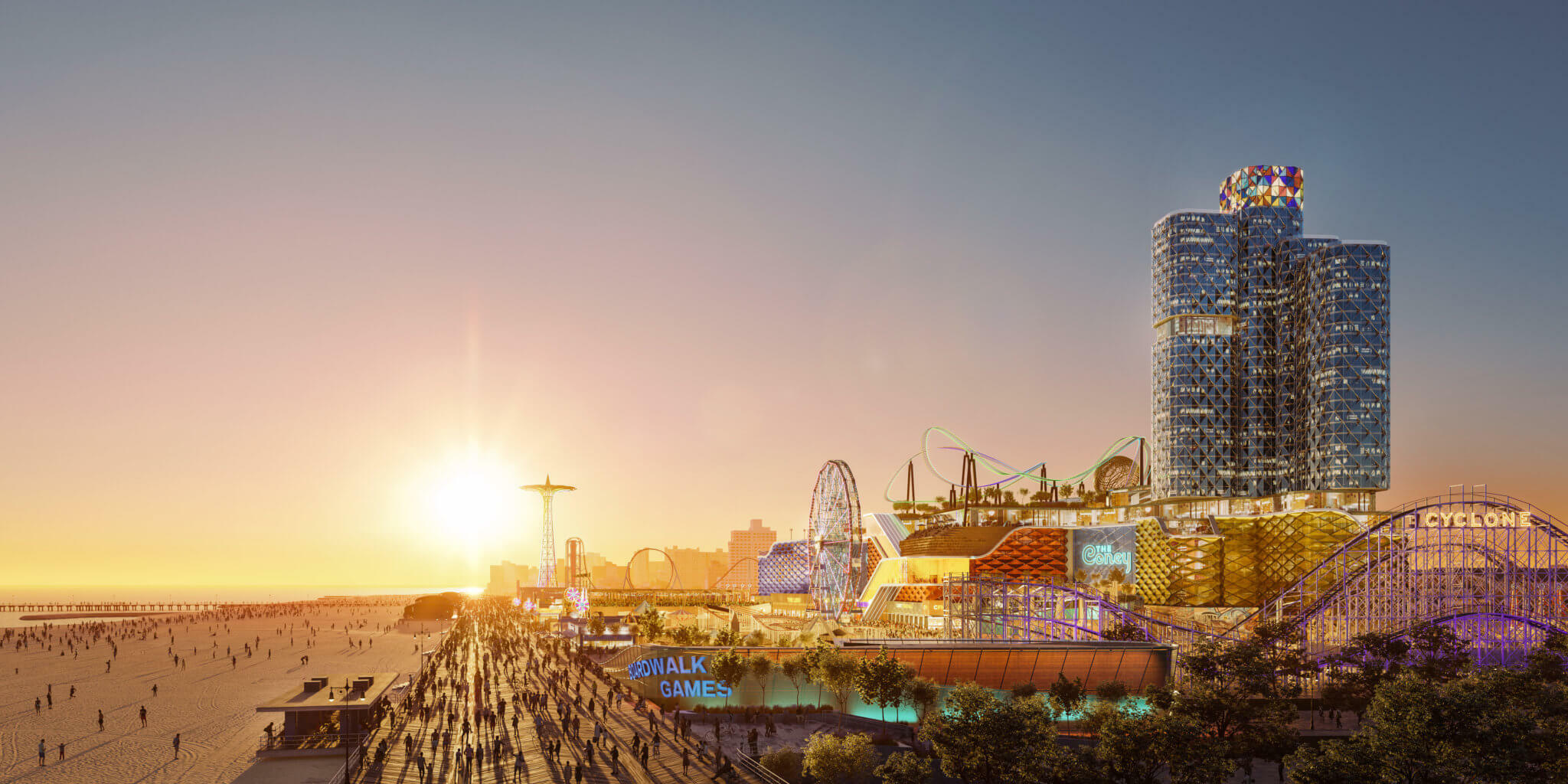 A group of bidders hoping to secure one such permit—The Chickasaw Nation, Lends, Thor Equities and Saratoga Caino Holdings—have just released the first renderings of a potential Coney Island casino dubbed The Coney, a complex that would include a brand-new hotel right across form the legendary Coney Island boardwalk and turn the destination into a must-visit during the winter as well. 
"I get to put passion where my mouth is and do something epic by bringing economic stability to Coney Island," said Brooklyn council member Robert Cornegy Jr. to Brooklyn Paper last month. "We have such a vibrant group of locally-owned businesses that have been calling out for a year-round economic driver."
Folks currently flock to Coney Island to walk on the boardwalk and brave rides at the seasonally open Coney Island Luna Park. The gambling destination would obviously change all that as locals and tourists alike will have a reason to trek to Coney Island during colder, off-season months as well.
The proposal follows a number of others that have caught people's attention throughout town, including JAY-Z's attempt at opening a casino in Times Square and the perhaps unrealistic plan to build a gaming house and a Ferris Wheel right on top of the United Nations headquarters in midtown Manhattan. But who knows what will happen?
As for next steps, the Community Advisory Committee is now evaluating all the proposals it received, although no specific time frame has yet been announced.
One thing's for sure, though: New York will relatively soon be home to three new casinos.
Ex-Brit turned Manhattan resident since 2008.