Have we (finally) reached the end of the city's relationship with outdoor dining sheds?
Despite needing them to experience a semi-semblance of normalcy throughout the peak of the COVID-19 pandemic, the huts have brought along with them more issues than solutions since indoor dining formally resumed. 
As chronicled by New Yorkers on the Internet and the media in general, the structures have become versions of homeless shelters while also effectively diminishing the number of parking spots available throughout town. Locals have also noticed a rise in garbage and pest-related issues in connection to the presence of the shacks. 
In an effort to help the situation, though, the New York City Department of Sanitation is now asking city dwellers to help clean the streets up by reporting "useless [and] abandoned" dining sheds to the authorities.
Let's be clear: according to CBS News, the agency's goal is to bring the outdoor huts up to compliance. The last resort would be to actually taken them down but—alas—the outlet reports that about 169 huts that were either abandoned or had a history of violations have already been removed in Queens.
"No one is a fan of abandoned sheds… So what happens now?," reads a recent tweet by the department. "See a shed that needs to go? Call 311."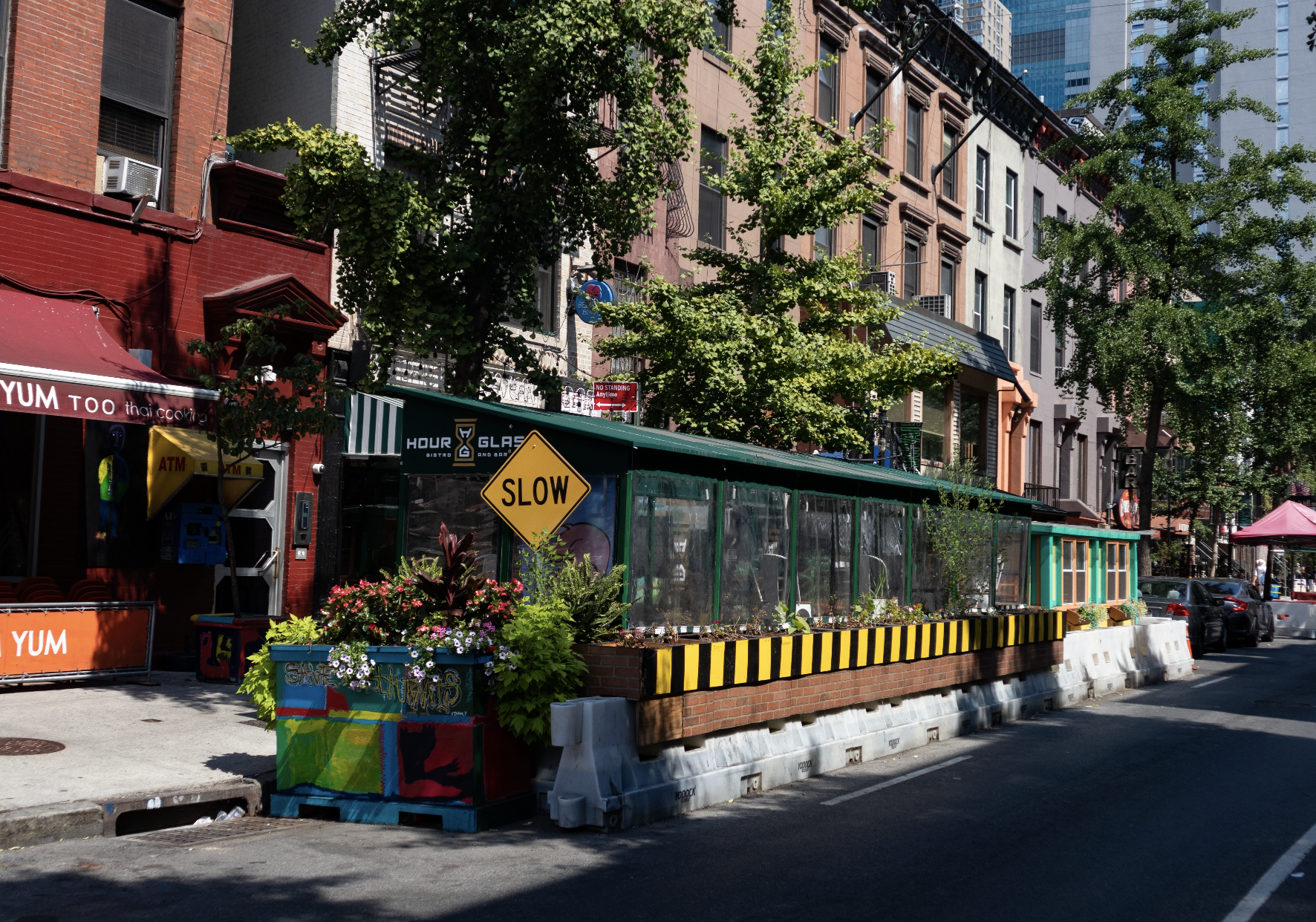 Of course, we are oh-so-grateful to the huts. Who can forget the first time we actually stepped foot inside of a restaurant shed following months of panic, grocery wipe-downs and nights spent alone in our apartments nursing bottles of wine wondering when life-as-we-knew-it would resume? 
As creative and useful as the structures have been, though, it's time to move away from them—especially those left abandoned and in disrepair, a true eyesore in this beautiful city of ours.
Ex-Brit turned Manhattan resident since 2008.