As the long-reigning host of Top Chef and Taste the Nation, Padma Lakshmi clearly knows a thing or two about food. But the rightfully self-anointed New Yorker ("I came here when I was 4 and I am a child of the city," she says), who was born in India, is also fluent in the nuances that make her adopted town so special.
The two distinctions render her the ideal personality to helm KIND's new speakeasy-style pop-up restaurant at Chelsea Market next week. 
Open to the public for a limited time from February 28 through March 1 between noon and 8pm, the secret destination will be accessible by all guests for free as long as they complete a small act of kindness by the door on the ground floor of the market at 410 West 16th Street by 9th Avenue.
Inside, patrons will get to shop for fresh produce a variety of delicious KIND bars and sample specialty-created dishes by Lakshmi herself for the occasion, including a lentil salad on leaves of endive, a butternut squash toast and delectable fruit and almond bites.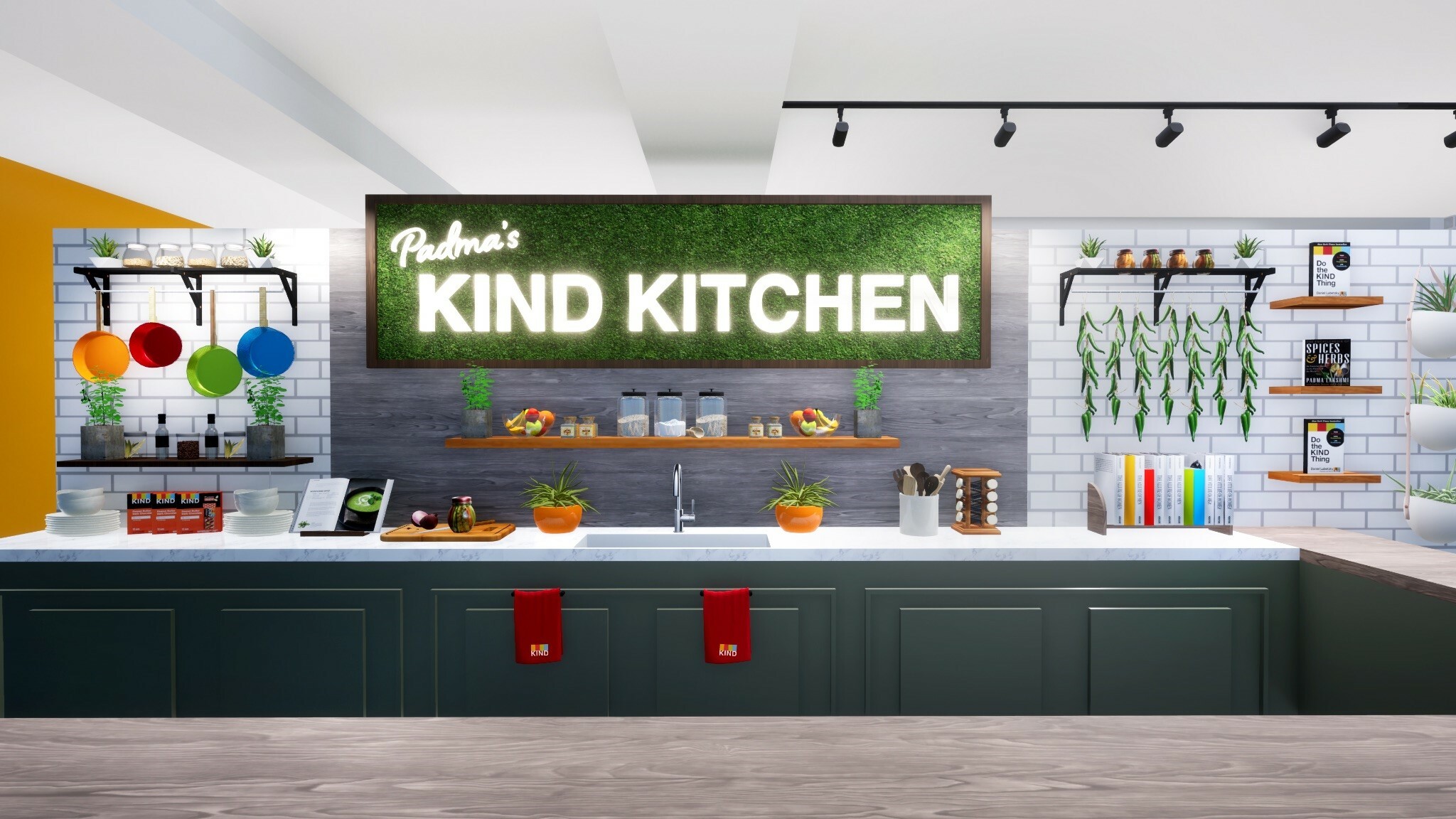 Ahead of the activation, Lakshmi gets candid about what makes New York so special, her favorite local restaurants, go-to supermarkets and more.
Tips for cooking in small NYC apartments
"My biggest tip involves prep. On the weekends, I will chop up extra veggies that I know I will use throughout the week: bell peppers, ginger, onions, garlic. I will keep them in bags and glass containers. I will even boil lentils and use them throughout the week.
Also, always try to utilize your oven as much as possible. Don't be afraid to use a bunch of sheet trays. Roasting is a very healthy and low-maintenance way of cooking."
Three must-have items in any NYC kitchen
"First, a molcajete, which is a mortar and pestle from Mexico that's more rough than the average one and is good for grinding spices, which is a nice thing to do by hand.
You should also invest in a hand blender that you can just plug in. It's so much more easy to clean and use than a traditional blender. I use it a lot for soups.
The third would be a microplane, which looks like a long skinny wand and is used to grate really fine things like lemon zest and Parmesan. It has changed my life! I can now add orange or lime zest to all my salads."
Best local markets to shop for ingredients
"Kalustyan's on 123 Lexington Avenue is where my mom used to shop and I have been shopping there my whole life. Even if you don't go into the store, it's part of the Indian section of town, where there are a lot of other shops that I recommend people explore. 
If you're in Queens, go to Patel Brothers. They also have a location in Jersey City.
I also love Essex Market, which is my local market. They have Latin finds, a Japanese store, an Italian butcher downstairs and even a whole cheese shop that only sells vegan products."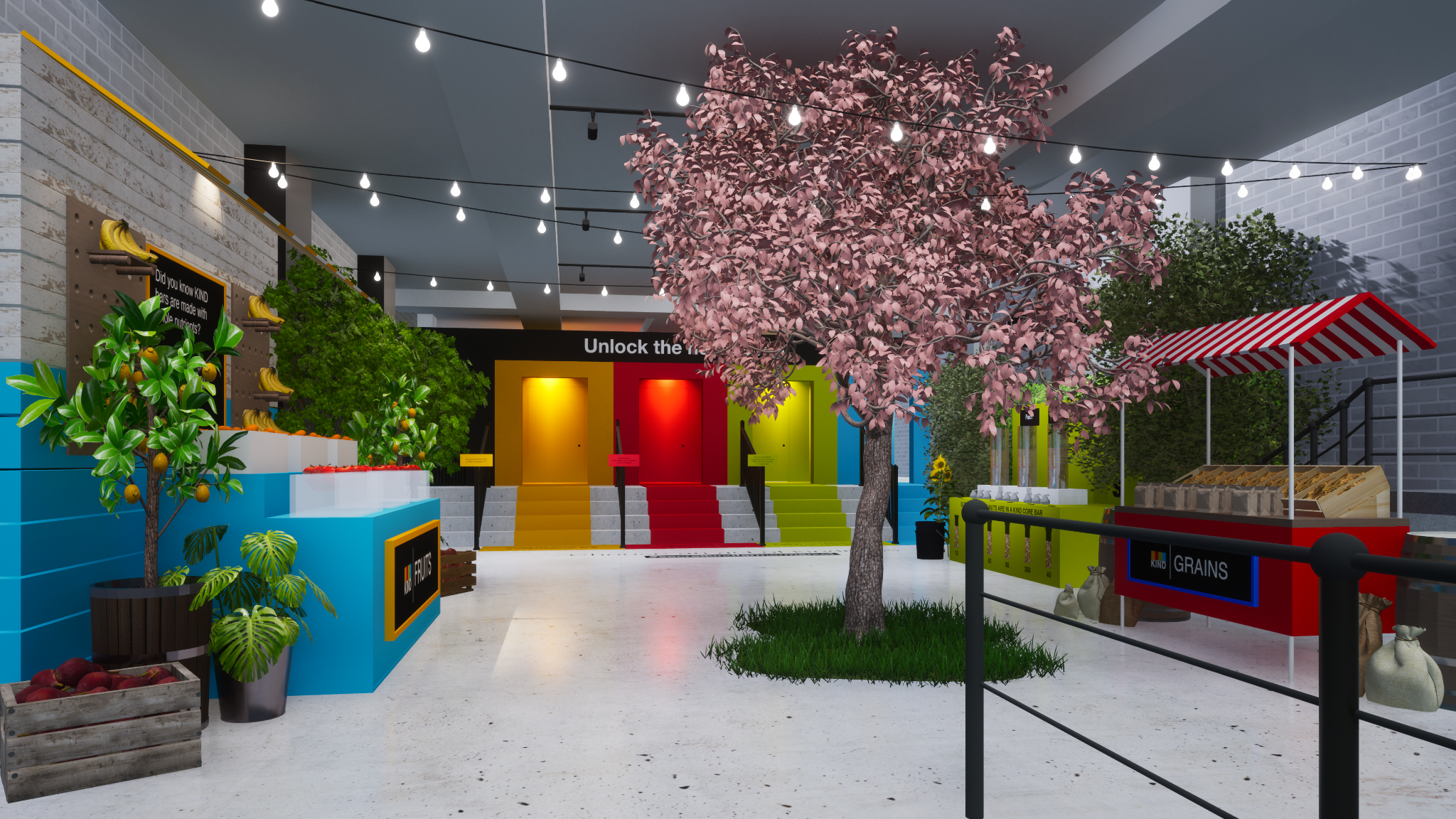 Her favorite NYC restaurants
"La Mercerie is a French restaurant downtown at 53 Howard Street that I love. It's a beautiful room, it's helmed by a female chef and it offers really nice French food without being fussy. I also like it because it opens early so you can have a morning meeting there and it's inside Roman and Williams Guild, so you can browse through home goods while on premise.
I also love Indochine at 430 Lafayette Street. I had my 40th birthday party there, where you can eat spicy and delicious food that is also healthy. That's the thing: people think you can either eat healthy or delicious, but that's not true. You can have both!"
On what makes New York so special
"Other cities are diverse but the various communities don't intermingle like they do here in New York. I have traveled and I can say that nowhere else in the world has such a concentration of a variety of cultures in such a small area. New York really is an international place.
We are not without our problems—it's expensive to live here, for example!—but, more than any other city, the cultures come together here."
Ex-Brit turned Manhattan resident since 2008.