Actor James Cromwell has super-glued his hand to the Midtown Starbucks counter in an effort to protest the price of alternative milks.
Photo: Adrian Childress
In an effort to further PETA's campaign calling on Starbucks to stop charging customers extra for vegan milk, actor James Cromwell superglued his hand to the café counter at the Midtown Starbucks store on Broadway between 39th and 40th streets.
Cromwell, currently known for his role as Ewan Roy in the HBO series "Succession," is a long-time PETA supporter. He reportedly became vegan while playing Farmer Hoggett in the 1995 film "Babe."
"My friends at PETA and I are calling on Starbucks to stop punishing kind and environmentally conscious customers for choosing plant milks," said Cromwell. "We all have a stake in the life-and-death matter of the climate catastrophe, and Starbucks should do its part by ending its vegan upcharge."
Cromwell's action is the latest in PETA's ongoing campaign against Starbucks, which has included a letter from Paul McCartney to former Starbucks CEO Kevin Johnson, daily sit-ins at Starbucks' headquarters in Seattle, and giveaways of free nitro cold brew mochas, donated by RISE Brewing Co., made with oat milk at Starbucks locations across the country.
The action is being livestreamed on Facebook.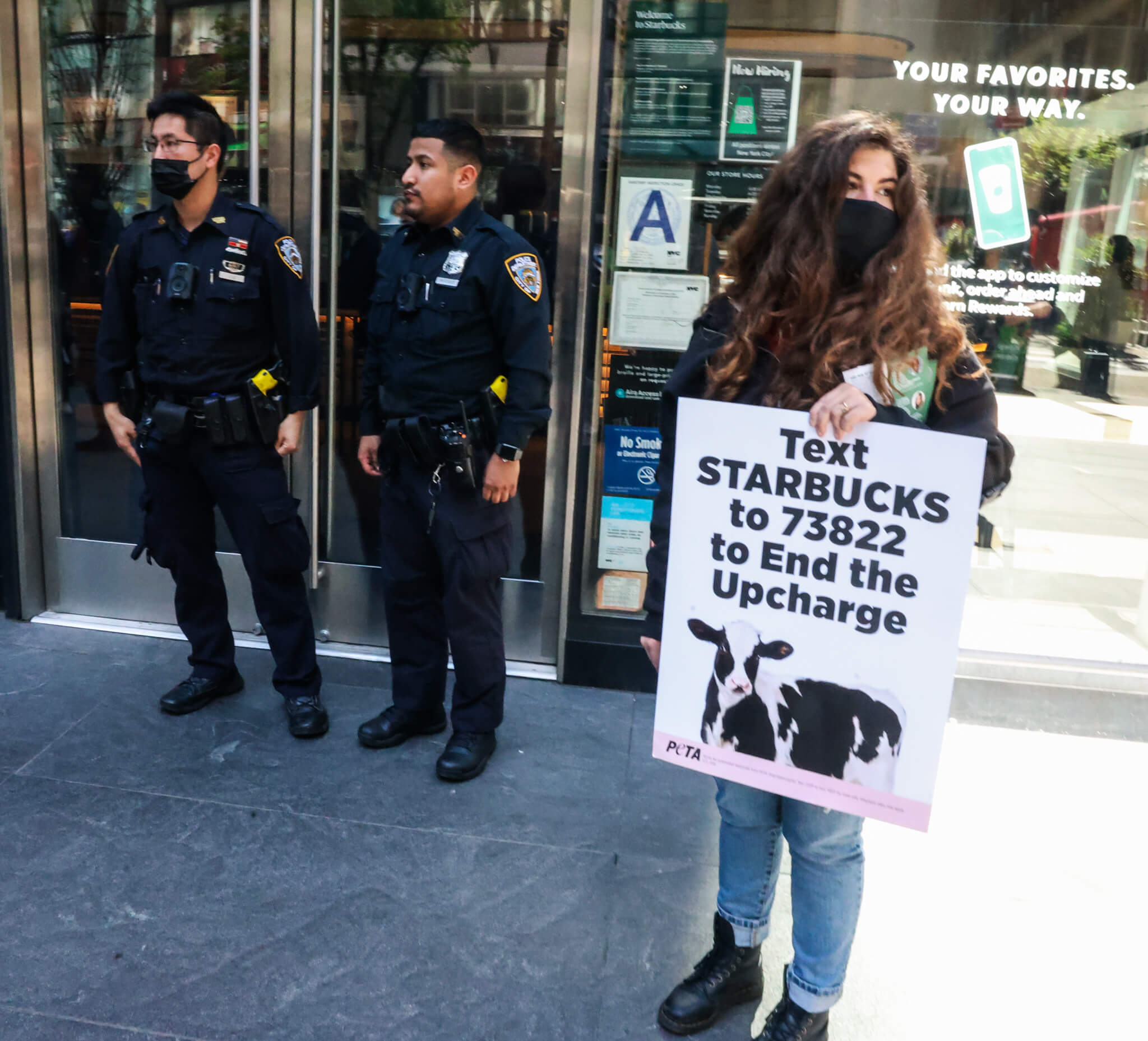 Ex-Brit turned Manhattan resident since 2008.