Glossier's ninth-ever permanent store—and the brand's latest flagship location—has officially opened at 72 Spring Street by 6th Avenue in SoHo and, as shoppers may have noticed today, the entire proposition is inspired by the New York City subway system.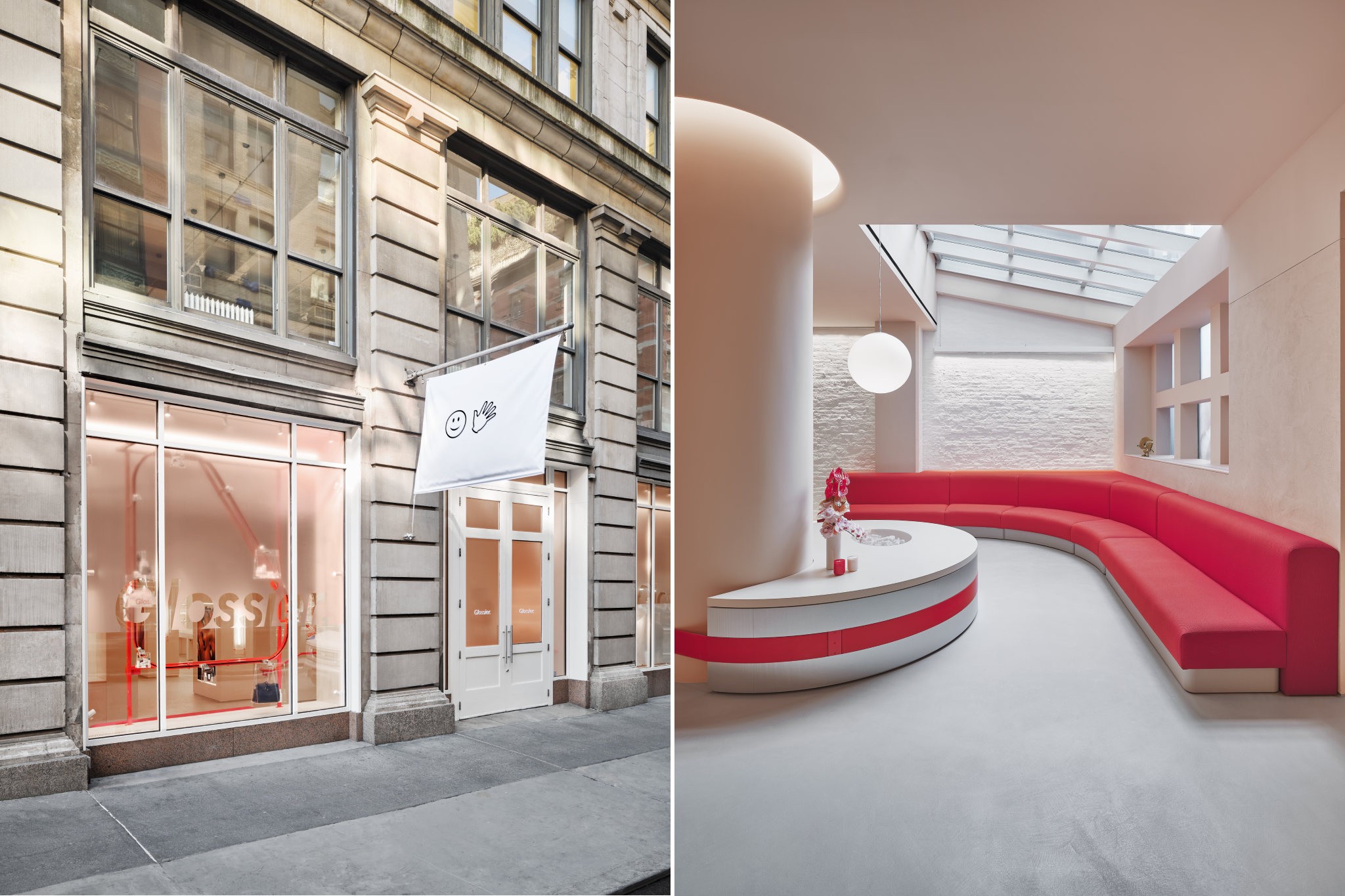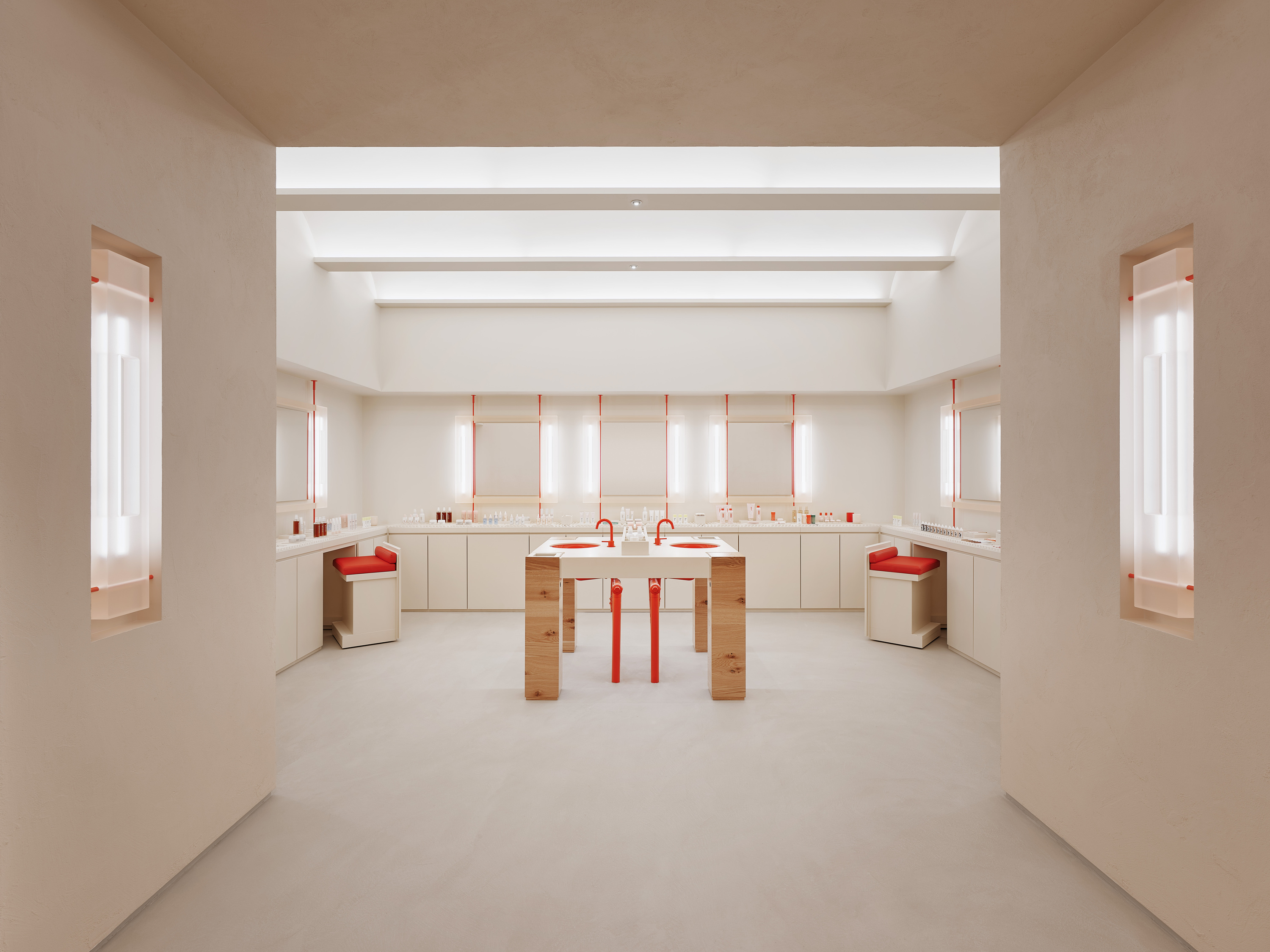 The 3,200-square-foot space is filled with architectural and design motifs that call out to our very own mode of transportation, including large mosaic-tile murals by Miotto Mosaic Art Studios, the same workshop behind some of the tiles that can be glimpsed at underground, barrel-vaulted ceilings and a secret back room featuring a giant brand mural and a wooden bench inspired by the classic subway platform seat.
What's more, as reported by the New York Times, five different MetroCard machines around New York will be selling Glossier-branded MetroCards tomorrow to promote the opening, which will also be marked by "pink-jumpsuit-clad store and corporate employees [handing] out pink roses to subway riders at the Spring Street station."
Clearly, the company is going all in when it comes to the theme of the location.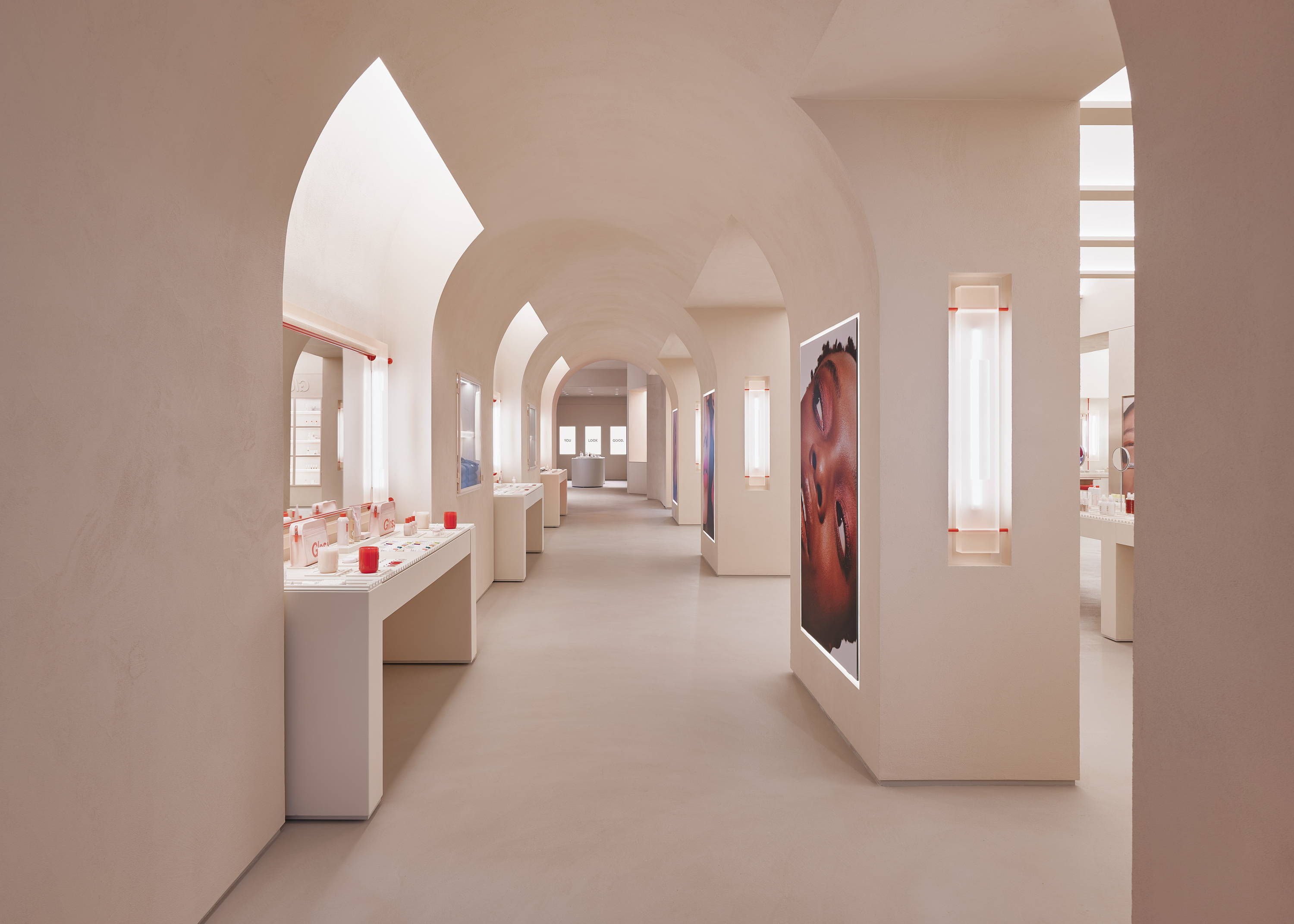 A few details from inside the store: a 500-square-foot Glossier You lounge at the back of the space features a beautiful skylight while folks will get to make one-on-one appointments with beauty gurus at the on-premise wet bar. There is also a selfie room, a recurring motif across all Glossier locations, and a gift shop where folks can shop for merch, including the flagship's own exclusive black hoodie. 
As is the case at all other retail locations, the company has partnered with an area non-profit to help the community. Here in particular, the owners will donate $5 to the Sadie Nash Leadership Project, which seeks to help young women develop career skills, for the sale of each NYC hoodie.
Just last fall, the millennial brand made a splash with the opening of its first-ever permanent store in Brooklyn—and we predict this latest launch will garner just as much foot traffic and attention.
Ex-Brit turned Manhattan resident since 2008.