A new luxury hotel by British entrepreneur Sir Richard Branson just opened at 1227 Broadway by 29th Street in the NoMad district and it's looking absolutely fabulous.
Virgin Hotels New York City boasts over 450 guest rooms, suites and penthouses, plus an outdoor pool club only accessible to guests, event spaces and Everdene, a 4,000-square-foot indoor/outdoor dining and cocktail destination that will also feature nightly entertainment.
"We've wanted to open a hotel in New York City since Virgin Atlantic first flew here in 1984," Branson revealed in an official statement. "We have had so many milestones in this city, from opening America's biggest record store to driving a tank through Times Square to lighting up the Empire State Building. I'm looking forward to even more adventures in the city and having a place to call home at the end of the day."
Brooklyn-based firm MARKZEFF joined architecture gurus at Stantec to design the new hotel, which, among other interesting characteristics, features subtle nods to nearby Madison Square Park while paying homage to the sort of bolder elements that the Virgin brand is known for—including the signature red staircase that connects the third and fourth floors of the property. 
Patrons will also be amused by the over 100 art pieces found on premise, including artist Joeggu Hossmann's 2D piece The Sweat of Disco and Nigel Sussman's lobby mural Where's Richard?, basically a Virgin-themed play on the classic Where's Waldo? game.
If you're going all out or are perhaps looking for an interesting staycation option, consider booking the Sir Richard's Flat, the 2,800-square-foot suite on the hotel's 35th and 36th floors. The two-bedroom duplex includes a walk-in bathroom with luxe amenities, a kitchenette, a curated art collection within the space and, perhaps most notably, 24-foot windows with panoramic views of New York. Talk about opulence.
Check out some photos of the new midtown hotel below—and book your stay right here: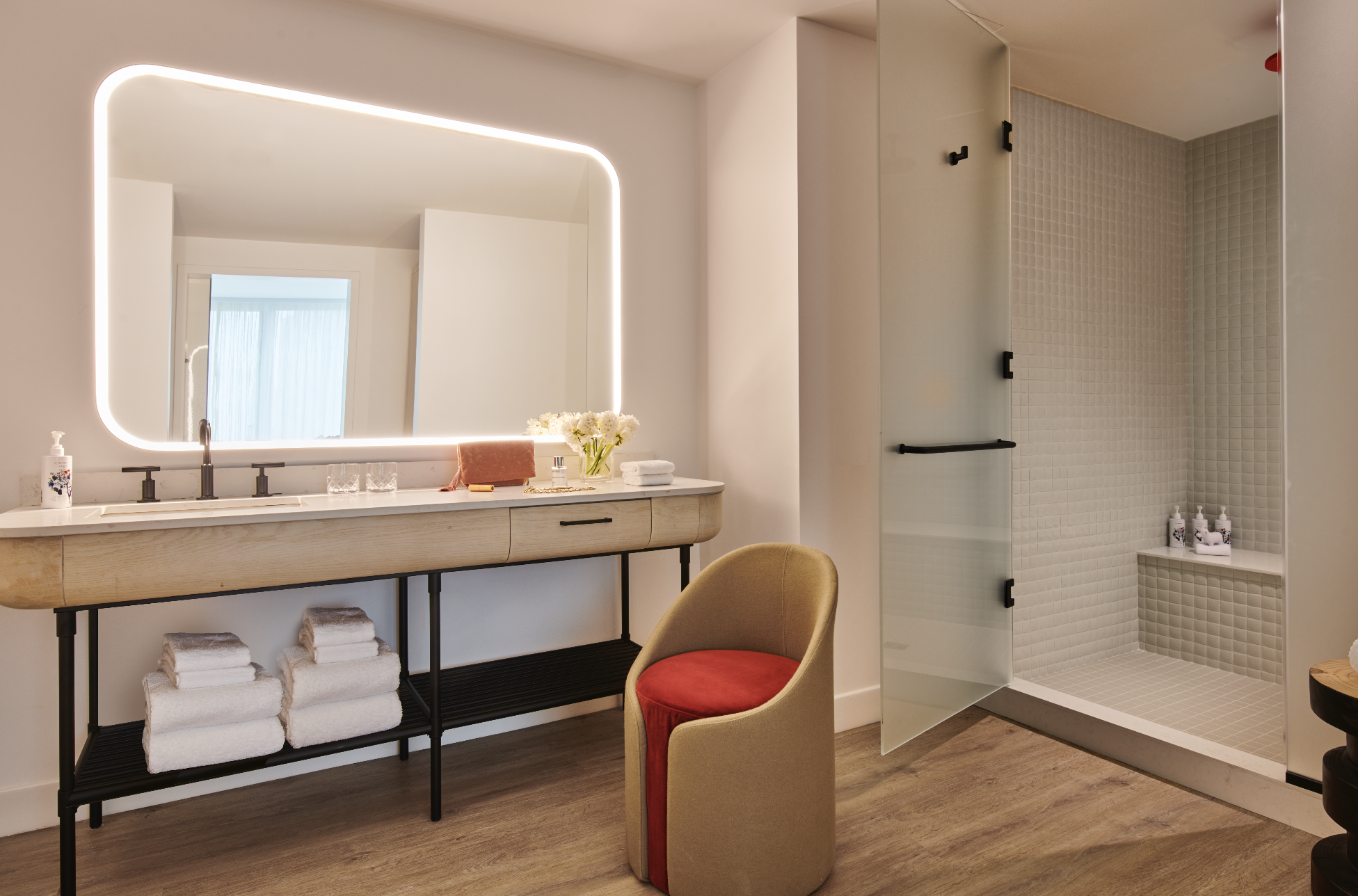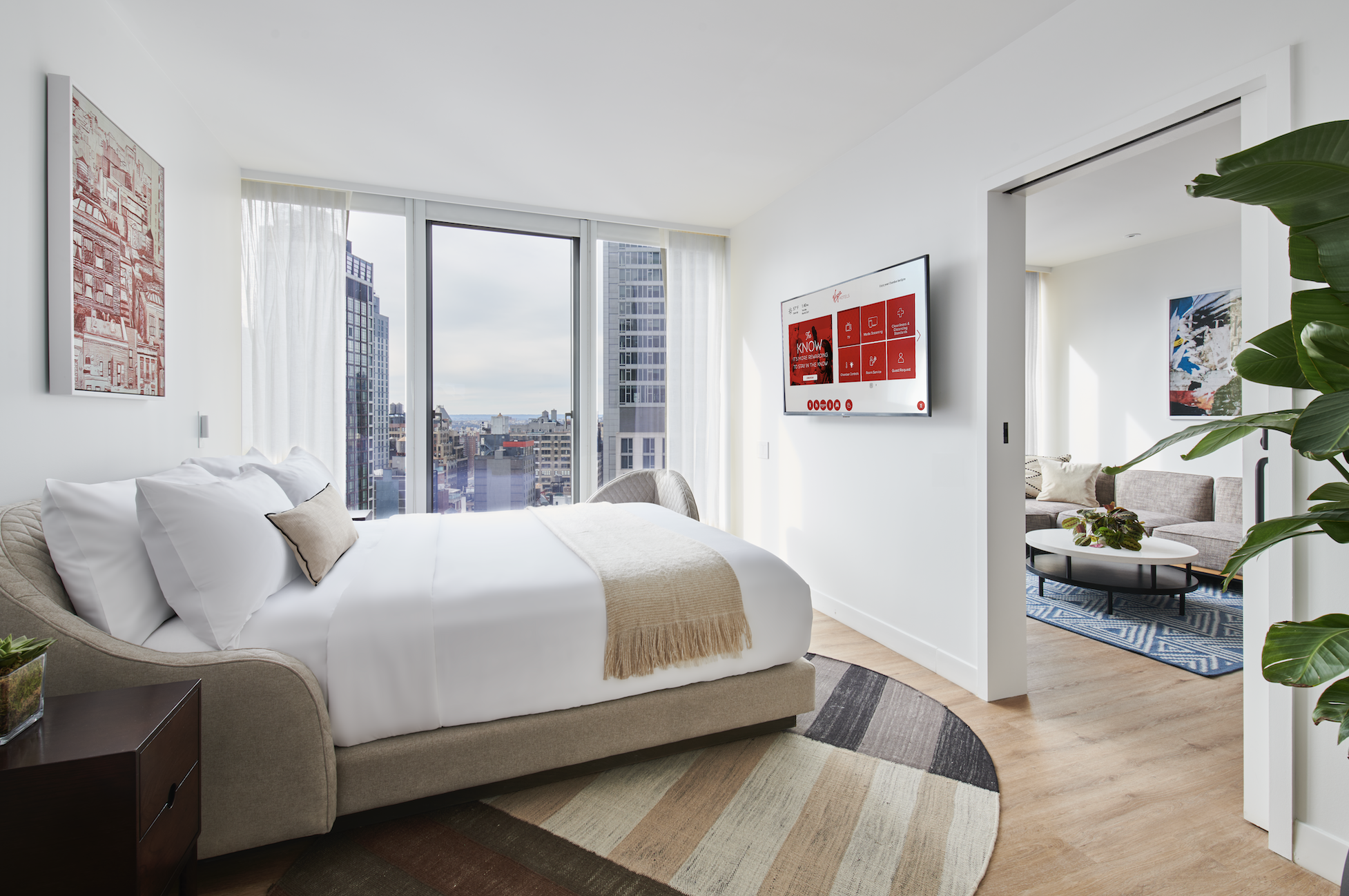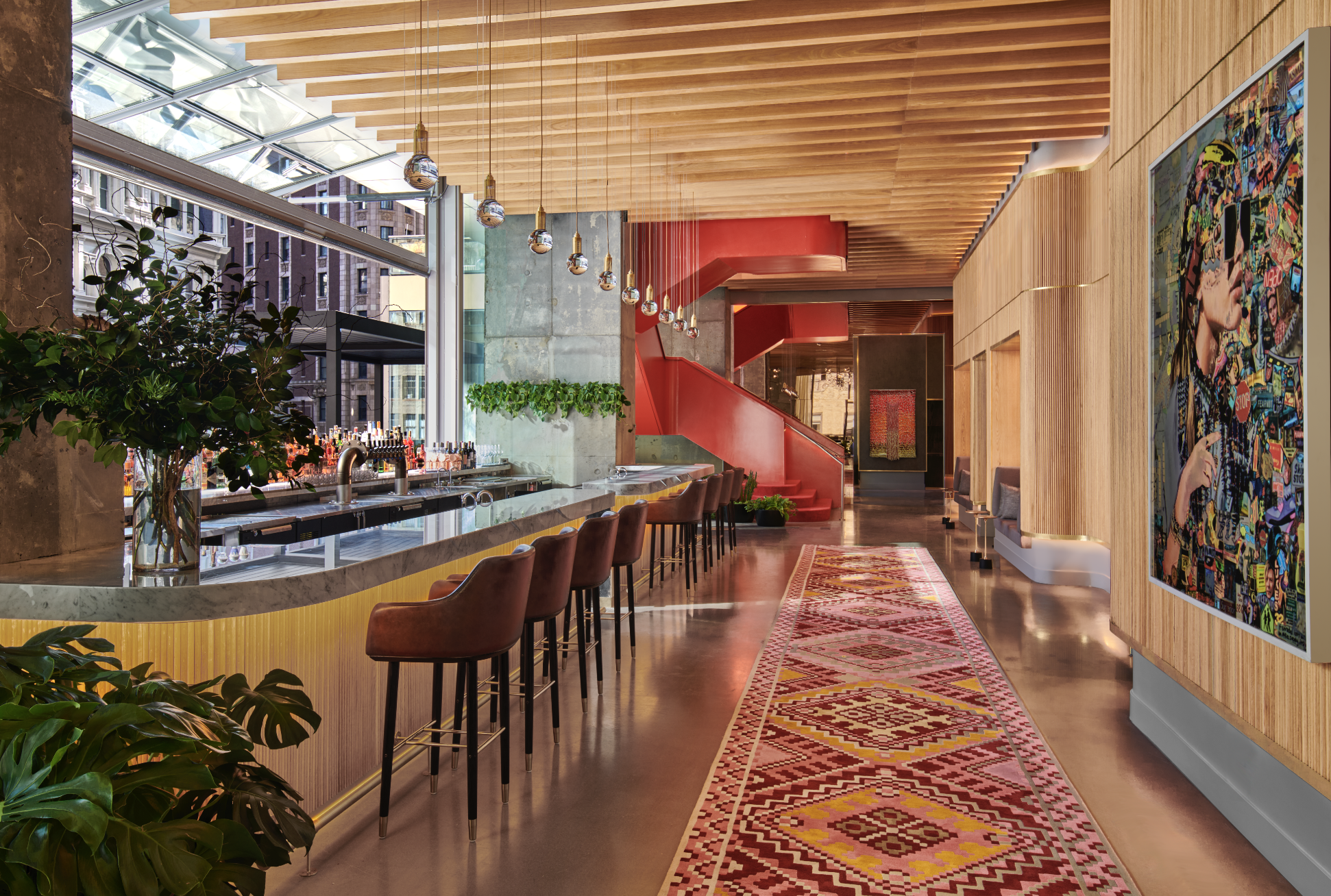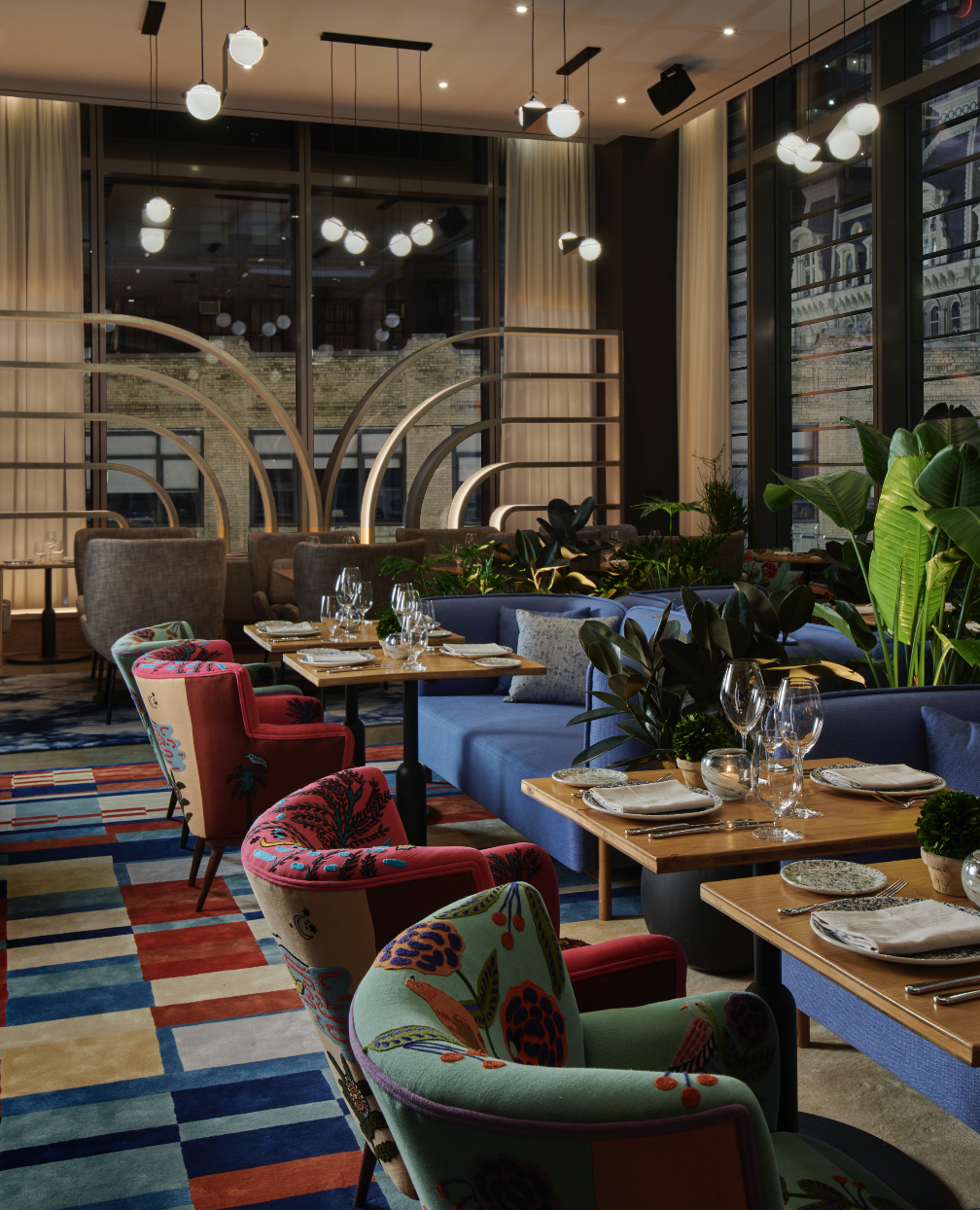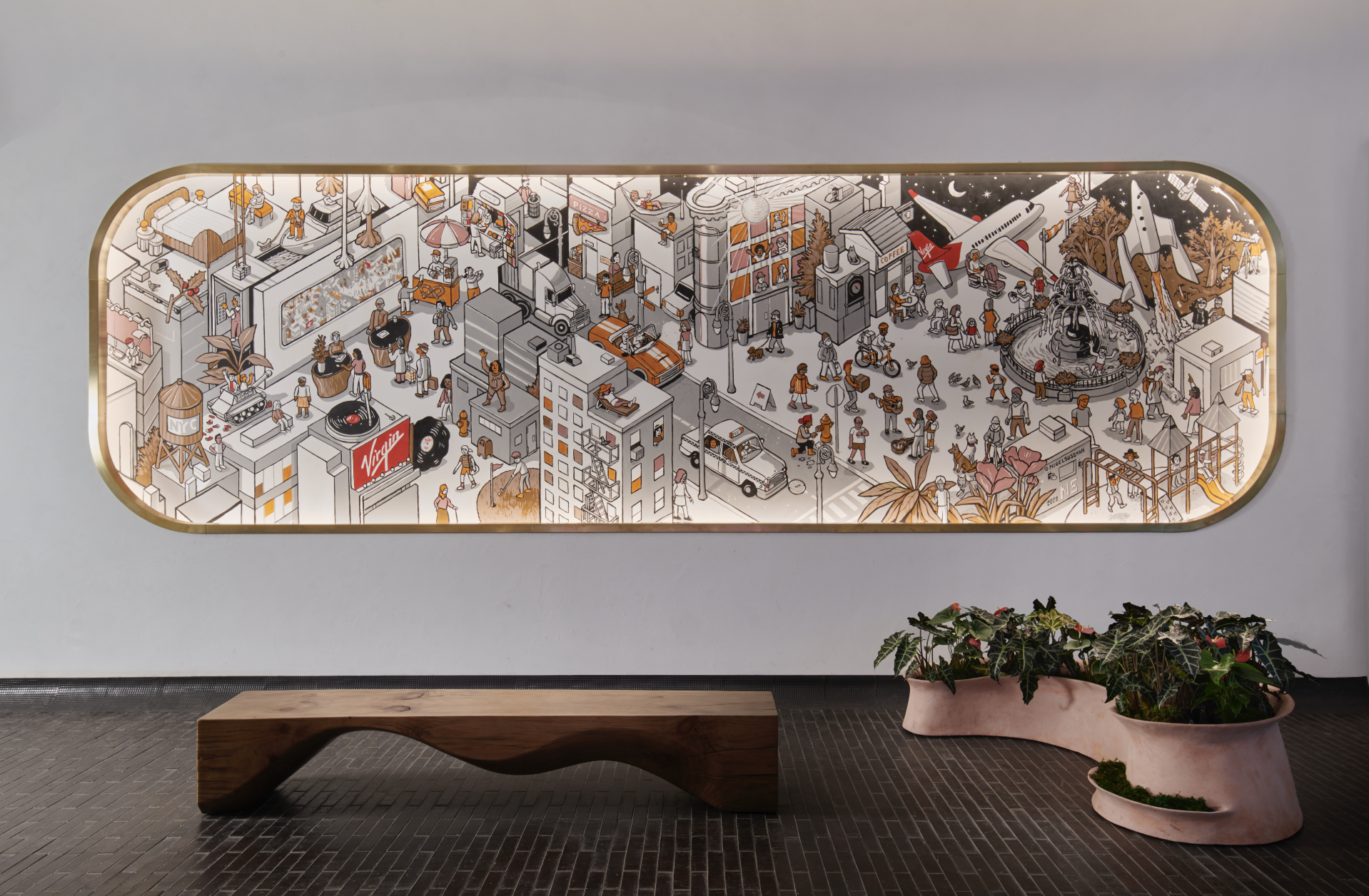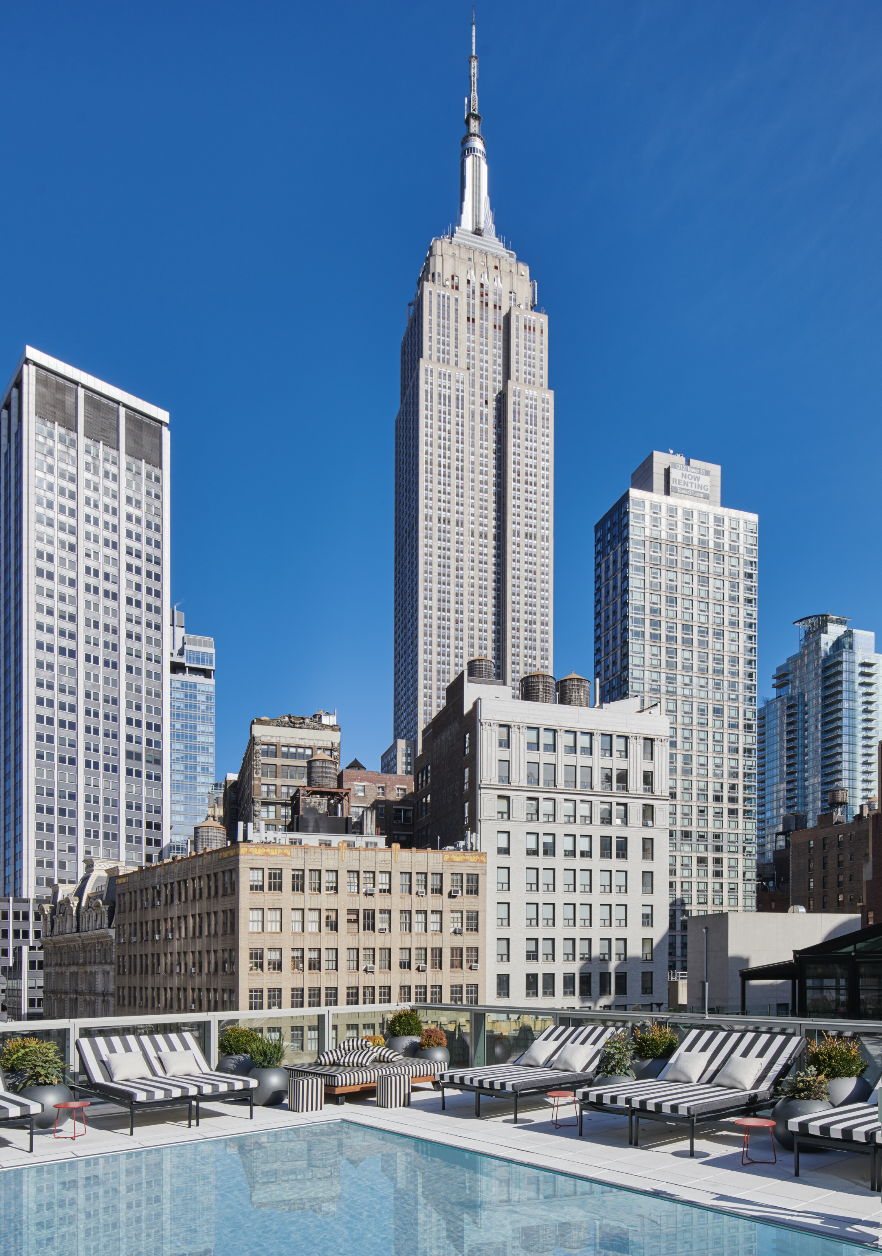 Ex-Brit turned Manhattan resident since 2008.