The Restoration Innovation Campus is a revamped global hub entirely dedicated to closing the racial wealth gap in Brooklyn, but the space isn't only worthy of highlight because of its honorable goal: as proven by the recently released renderings, the cultural institution is also stunningly designed.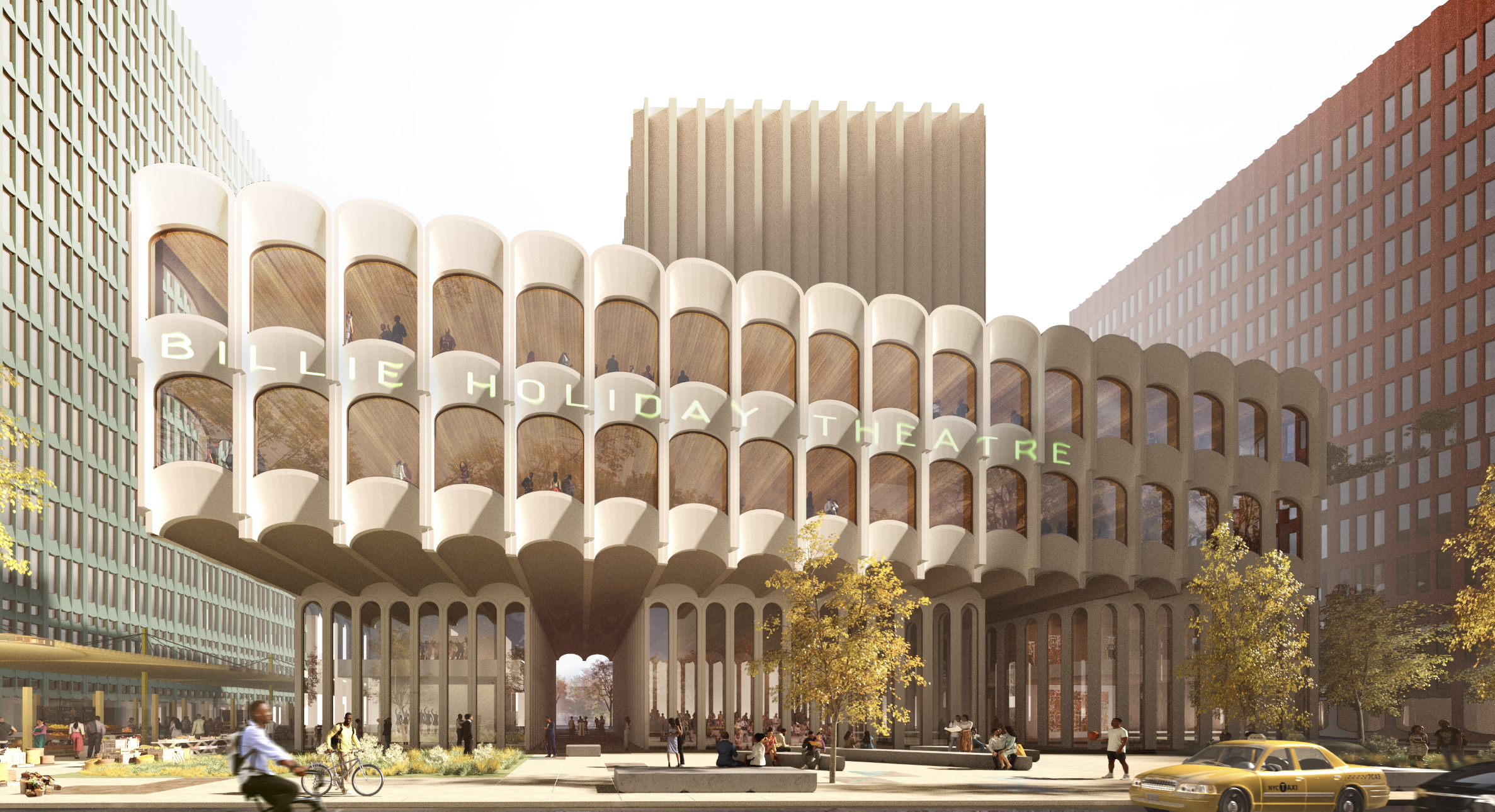 Formerly known as the Bedford Stuyvesant Restoration Corporation, the first community development corporation in the United States, the revamped 840,000-square-foot destination at 1368 Fulton Street by New York Avenue was designed by architect Sir David Adjaye, the force behind the National Museum of African American History and Culture in Washington, D.C.
Expect a new public space, two commercial buildings filled with offices, a publicly-accessible rooftop and an expanded Billie Holiday Theatre to anchor the mixed-used development, which hopes to disrupt the current racial wealth gap by working with private, nonprofit and government partners simultaneously.
Also on deck: a vast number of new jobs offering competitive waves.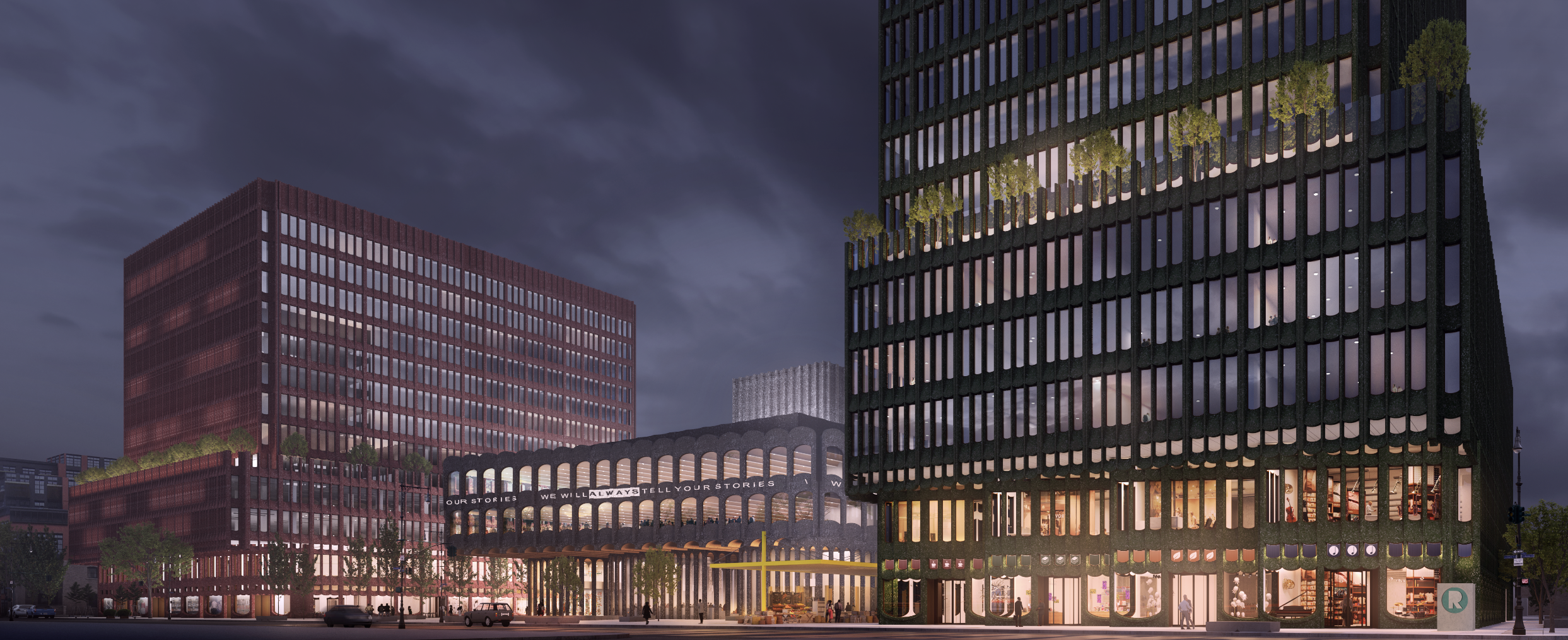 "Central Brooklyn is a microcosm of racial inequities reflected nationwide across our cities. With its focus on Black wealth creation, the Innovation Campus offers a new, replicable model for closing the wealth gap in communities across the United States," said Blondel Pinnock, the president & CEO of Restoration, in an official statement. "For 55 years, Restoration has helped lift thousands of local residents out of poverty and created countless opportunities right here in our community. Now, the nation's staggering racial wealth gap requires a bold, new approach—to harness Brooklyn's economic growth to support wealth creation for our neighbors, particularly longtime residents and people of color. We look forward to working with local elected leaders and the residents we've proudly served for generations to realize this critical vision."
According to The City, it will take about eight years to complete the project, which will be constructed in phases. Phase one involves the creation of a new 13-story building on New York Avenue at an estimated cost of $150 to $175 million.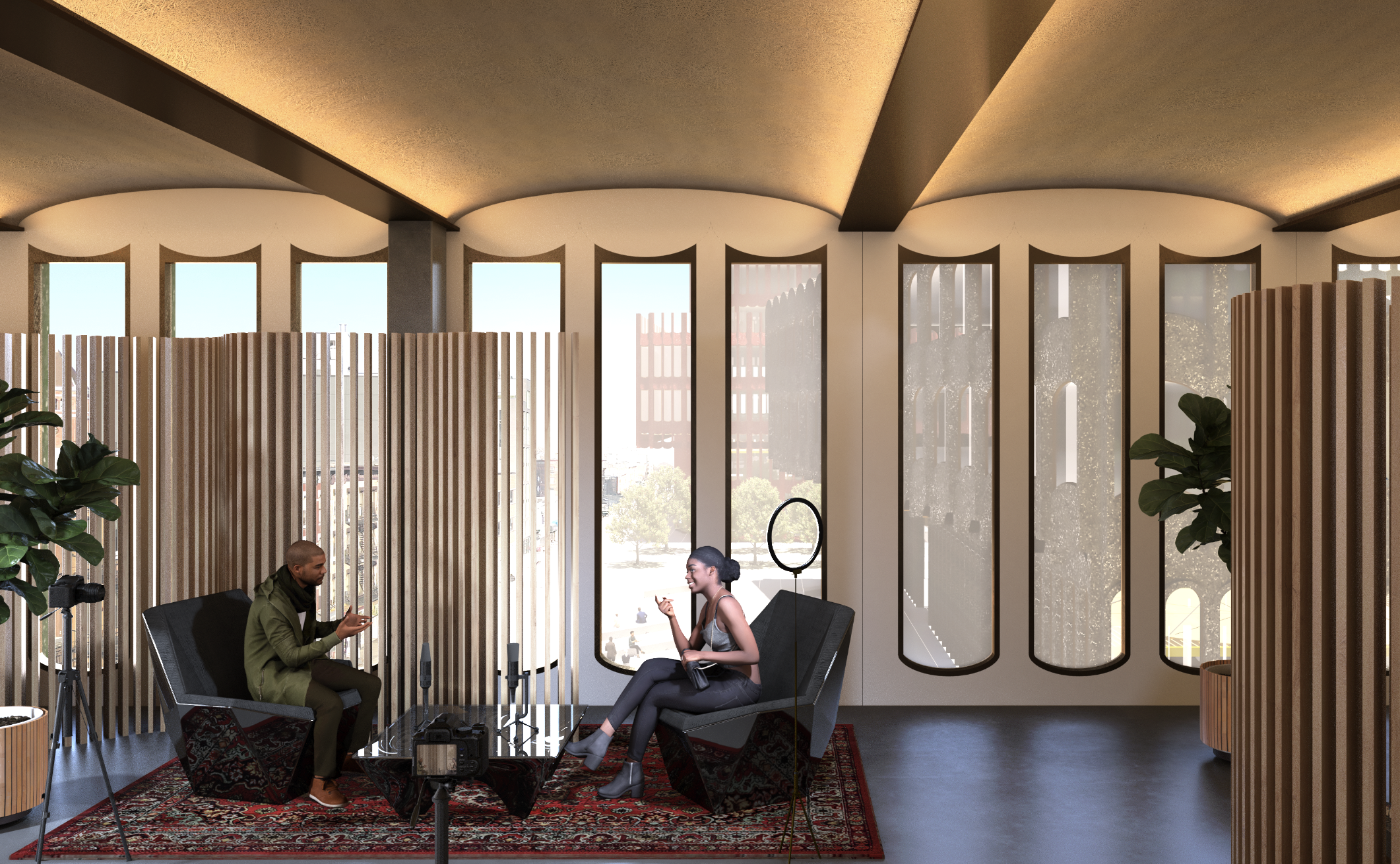 The purpose of the complex certainly calls out to the one of its predecessor's, which was established back in 1967 by Senator Robert F. Kennedy and Mayor John Lindsay as a way to propel the neighborhood's cultural and economic offerings to new heights.
In 2019, Restoration gathered input from the community, asking residents what, exactly, they would want out of a potential renovation process. According to an official press release, four priorities emerged from the study: increasing the visibility of the arts programs, expanding job and educational opportunities, improving the open space and bringing in mission-aligned retail.
For the project to actually kick off, it will first have to go through the city's review process. No word yet on when that will happen.
Ex-Brit turned Manhattan resident since 2008.