Last year, architecture firm Bjarke Ingels Group (BIG) announced the construction of a massive new movie studio backed by Robert De Niro set to open in Queens sometime this year.
The company is now also designing another 330,000-square-foot production facility on the waterfront in Red Hook, Brooklyn, that will include a building with eight stages and a public park.
Samson Stages Red Hook Studio at 744 Clinton Street will actually be a $400 million expansion to production company Samson Stages' current project on Hicks Street.
The undertaking is a breathtaking one in scope, described in an official press release "as a dynamic vertical village where the building structure is created from the stacking of eight stages." In addition to the edifice, Samson Stages Red Hook Studio will also be home to green terraces and "an intimate, unique space [on the waterfront] for the building's users as well as the public."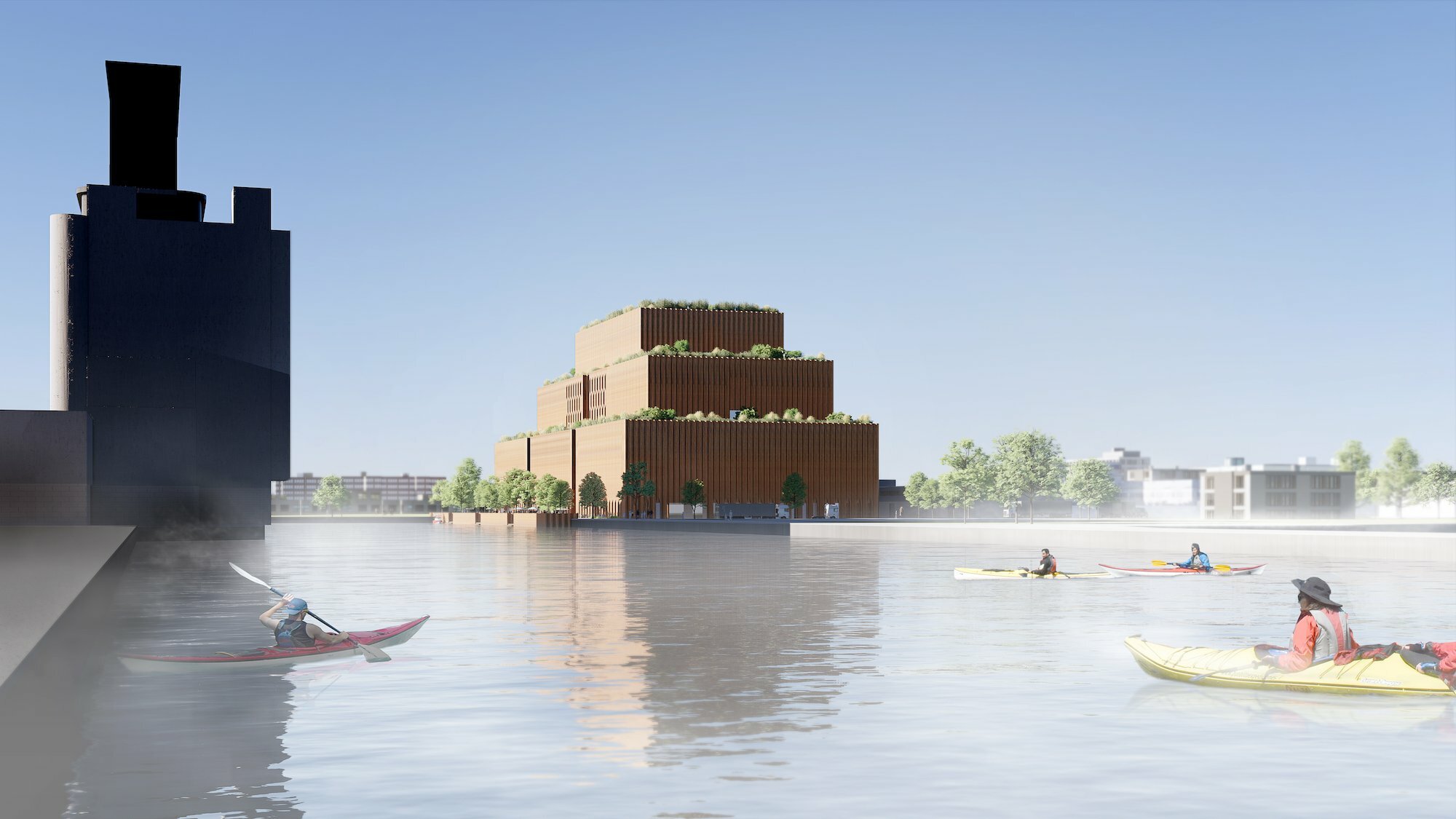 Parking will be available on-site as well, where a cafe will also open.
"This project is truly transformational," said Sam Geiger, the co-founder and CEO of Samson Stages, in an official statement. "The new addition to Samson Stages will create jobs, will give the neighborhood a new waterfront park, and will continue to make New York the center of TV and film production."
Although no announcement has yet been made regarding the start of construction and its eventual completion, we have a feeling that Samson Stages Red Hook Studio will soon become part of a larger trend seeking to increase the number of movie and television efforts filmed in town.
Although Los Angeles currently reigns supreme in that category, we live in New York. Can you even think of a better setting for a film? 
Ex-Brit turned Manhattan resident since 2008.