Sweeney Todd is not afraid of the dark. Set in 19th-century London, Stephen Sondheim and Hugh Wheeler's classic 1979 killer-cannibal musical tells the grisly tale of a "demon barber" bent on revenge against the corrupt justice system that did him wrong. "It's visceral," says Josh Groban, who stars in the latest Broadway revival of this Victorian horror story. "There isn't enough scary theater. We definitely want to give people the good chills."
Last week, at a photo shoot for our March spring preview cover, Groban and his co-star Annaleigh Ashford chatted with us about the production, which is now in previews at the Lunt-Fontanne Theatre. Sweeney's previous Broadway revivals have been skimpy; the 1989 staging was nicknamed "Teeny Todd," and the 10 actors in the 2005 version doubled as its musicians. But this one, directed by Hamilton's Thomas Kail, is a massive affair, with period sets and costumes, a full ensemble and Jonathan Tunick's original 26-piece orchestrations. 
"It is a big show with a big story and a big score," Groban says. "It works brilliantly small, but to be able to do it this large just blows your hair back." The sheer size of the production and the cast help set the scene for murder. "We want people to enter this world where they're spooked from the moment they walk in," he adds. "Our job is to tell the story like ghosts who are cursed to keep entering this space over and over and over again."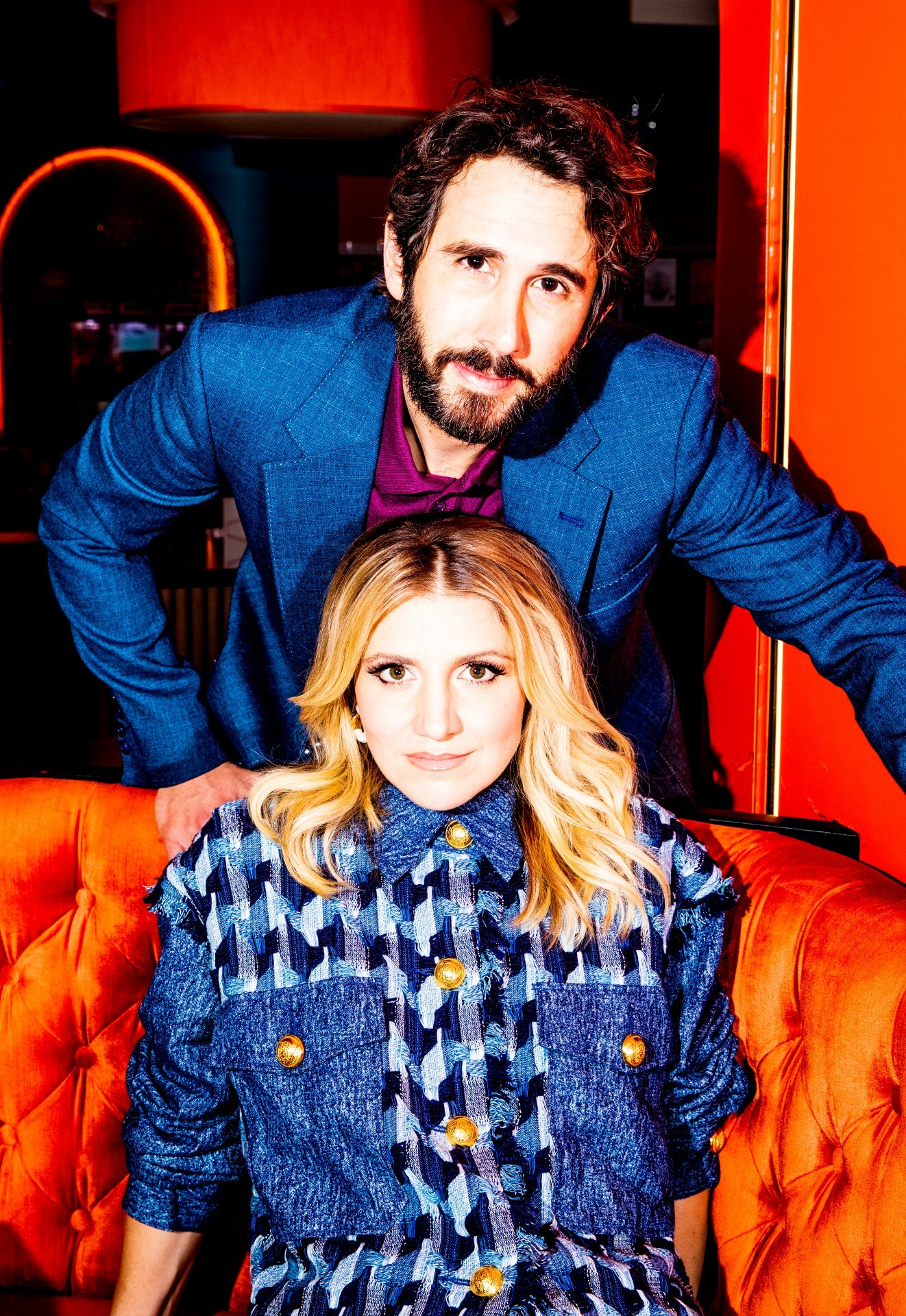 It's not all blood and rage, though. The show includes plenty of lighter moments—thanks mostly to Ashford, who plays Sweeney's ruthless accomplice and paramour, Mrs. Lovett, a meat pie baker who puts his victims to delicious use. At the end of the first act, in the witty duet "A Little Priest," the two of them imagine the kinds of people they may be having for dinner. "The subject matter is so heavy that those little bits of camp and comedy help us all take a sigh of relief," says Ashford. 
Mrs. Lovett was originally played by Angela Lansbury, whose legacy hangs over the role like a friendly ghost. "Angela Lansbury left us this beautiful blueprint," Ashford says. "She's just as much a part of the crafting of this piece as Hugh Wheeler and Steve Sondheim and [original director] Hal Prince." Ashford worked with Sondheim, who died in 2021, during her run as Dot in Sunday in the Park with George, and she feels his spirit in every word she sings. "When we hit a pun, I can see him laughing on his couch while he was writing," she says. "He delighted in the details. So I'm constantly trying to find new details for him."
We want people to enter this world where they're spooked from the moment they walk in
"It takes a brilliant mind like Annaleigh's to bring the humor while also keeping it grounded and keeping the audience surprised and excited," says Groban. For Ashford, that means focusing on the character's pluckier qualities. "Like any villain, she doesn't know she's a villain," Ashford notes. "She's the smartest person in the room, and she's trying to actually stay alive every day, and she's also trying to find love from this man who she's always loved. Those are two great objectives to chase for three hours."
Groban also isn't interested in playing evil as evil, but in exploring how it gets there: "What brings someone to this place? What is the compartmentalizing that happens in a mind like that?" And if his nice-guy persona offstage doesn't make him an obvious casting choice for Sweeney, that may work to his advantage. "I think pushing against the darkness and finding the light in a person is what makes the bad guy more interesting to an audience," he says. "When you say, 'I don't see him as dark,' that's kind of what makes it spooky."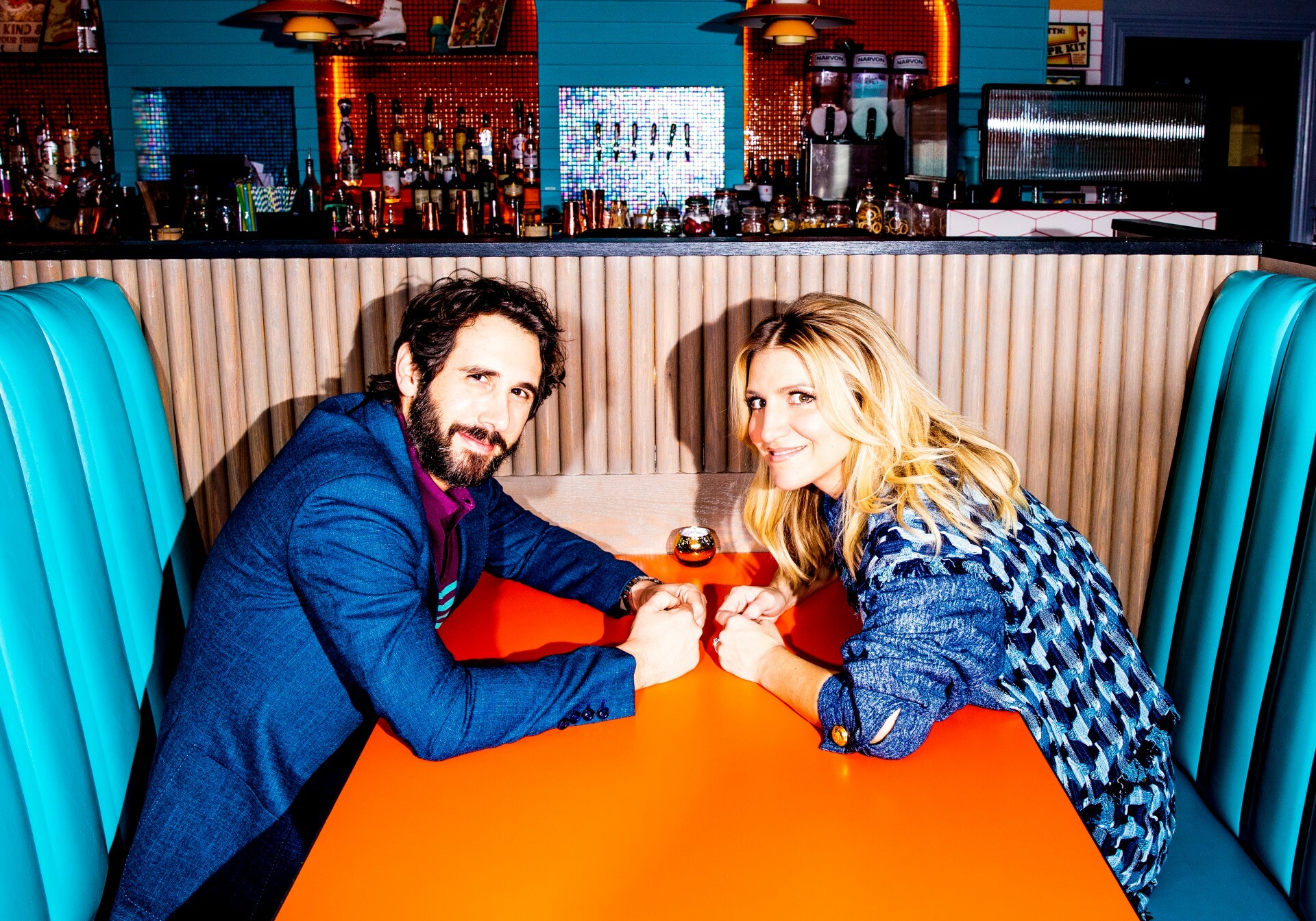 The ultimate goal is to do justice to the complexities of Sondheim and Wheeler's text. "We want this to be something that allows people to see inside these characters," Groban says. "We want to scare you, we want to thrill you, we want to break your heart." 
As they work with it, Ashford says, Sweeney Todd is starting to seem downright Shakespearean.  "Now that we're mining the material, it's feeling like a cautionary tale—the way that Hamlet and the Scottish play are cautionary tales—about the seeds of revenge and how they don't grow good things," she observes.
"The quest for justice and revenge takes over these characters, and nothing good comes from it," Groban says. "That's one part of the cautionary tale. The other part is: At a bakery, always ask for the ingredient list."
Sweeney Todd: The Demon Barber of Fleet Street is currently in previews at the Lunt-Fontanne Theatre, where it officially opens on March 26. You can buy tickets here. 
Ex-Brit turned Manhattan resident since 2008.