Here's an idea: instead of dining at the most lovey-dovey restaurants in town or heading on a swoon-worthy day trip from NYC, spend this Valentine's Day on a walking tour of the ten most romantic movie locations in New York, courtesy of On Location Tours.
From instantly recognizable (and super cute!) cafes to iconic local landmarks and, of course, Katz's Delicatessen (did you really think When Harry Met Sally wouldn't make the list?), all these destinations will remind you of the passion that Valentine's Day calls for while also helping you fall in love with this beautiful city of ours all over again. 
You can book the official two-hour long, rom-com vehicle tour right here.
Below, find the top ten list—which doubles as a "best movies shot in New York" ranking as well!
1. Serendipity 3 from Serendipity
225 E 60th Street by Third Avenue on the Upper East Side of Manhattan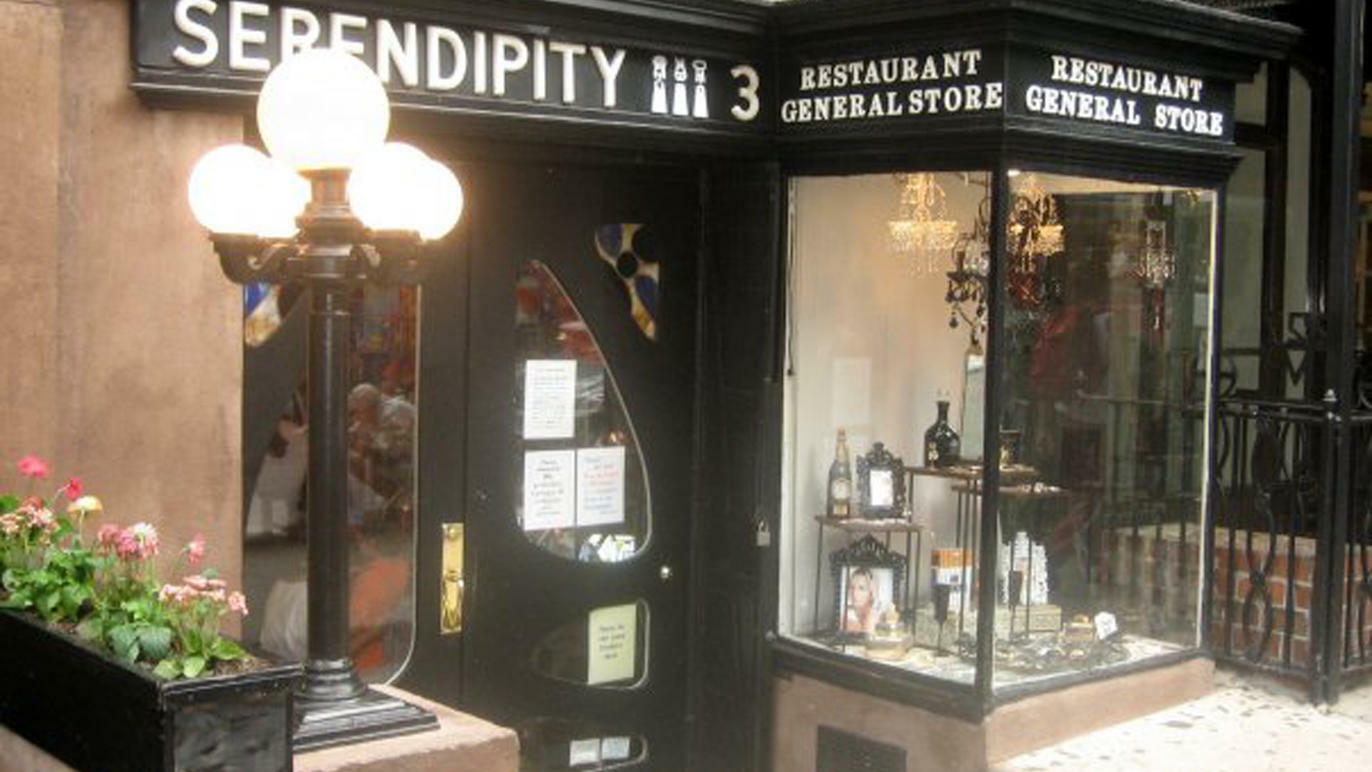 In the 2001 movie, John Cusack's Jonathan and Kate Beckinsale's Sara share the restaurant's famous frozen hot chocolate before going their separate ways and leaving their potential relationship in the hands of fate. Fun fact: the table where the characters sat at has officially been renamed the Star Table.
2. Cafe Lalo from You've Got Mail
201 West 83rd Street by Broadway on the Upper West Side of Manhattan
Full disclosure: Cafe Lalo is temporarily closed, but you can still walk by it without going in—which is exactly what Tom Hanks' character did in You've Got Mail when he realized the woman he fell in love with online was the same one who owned the mom-and-pop bookstore that the opening of his own conglomerate would force into closure.
3. Lincoln Center from Moonstruck
Lincoln Plaza on the Upper West Side of Manhattan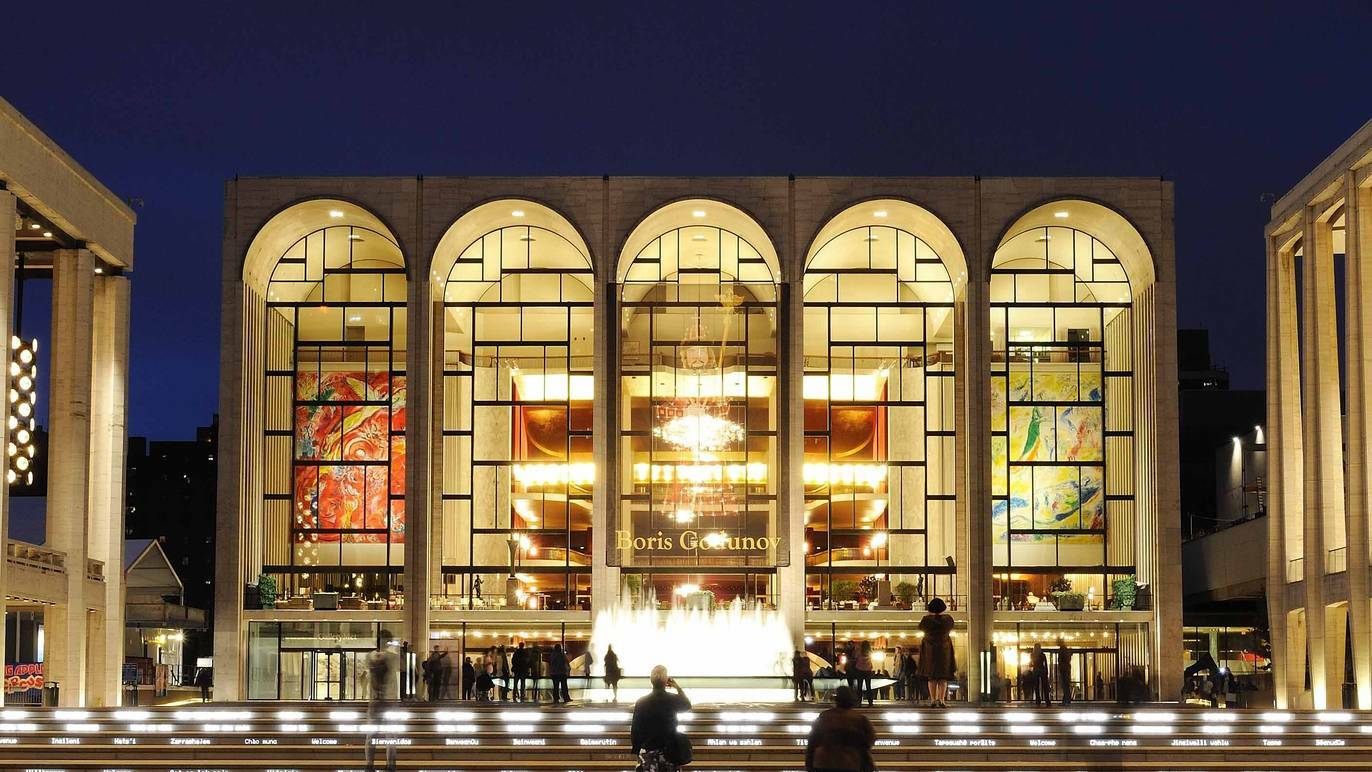 Perhaps one of the most beautiful sites in all of Manhattan and home to a vast number of resident arts organizations, Lincoln Center is where Loretta (Cher) and Ronny (Nicolas Cage) go to catch the opera on a life-changing date. Over three decades after the movie was first released, the landmark is still as beautiful as ever.
4. The Plaza Hotel from Bride Wars
768 5th Avenue by 59th Street on the Upper East Side of Manhattan

What is there to say about what is arguably the most famous hotel in the world, where Kate Hudson and Anne Hathaway's characters get married on the same day is the hilarious 2009 rom-com Bride Wars?
5. Tiffany & Co. from Breakfast at Tiffany's
6 East 57th Street by 5th Avenue on the Upper East Side of Manhattan
Diamonds are a girl's best friend, as Holly Golightly, the protagonist of the 1961 movie Breakfast at Tiffany's can attest to. In a particular scene that has become part and parcel of movie history, Golightly is seen gazing into the jewelry shop's windows with her croissant and coffee in hand.
6. Empire State Building from An Affair to Remember
20 W 34th Street by 5th Avenue in midtown Manhattan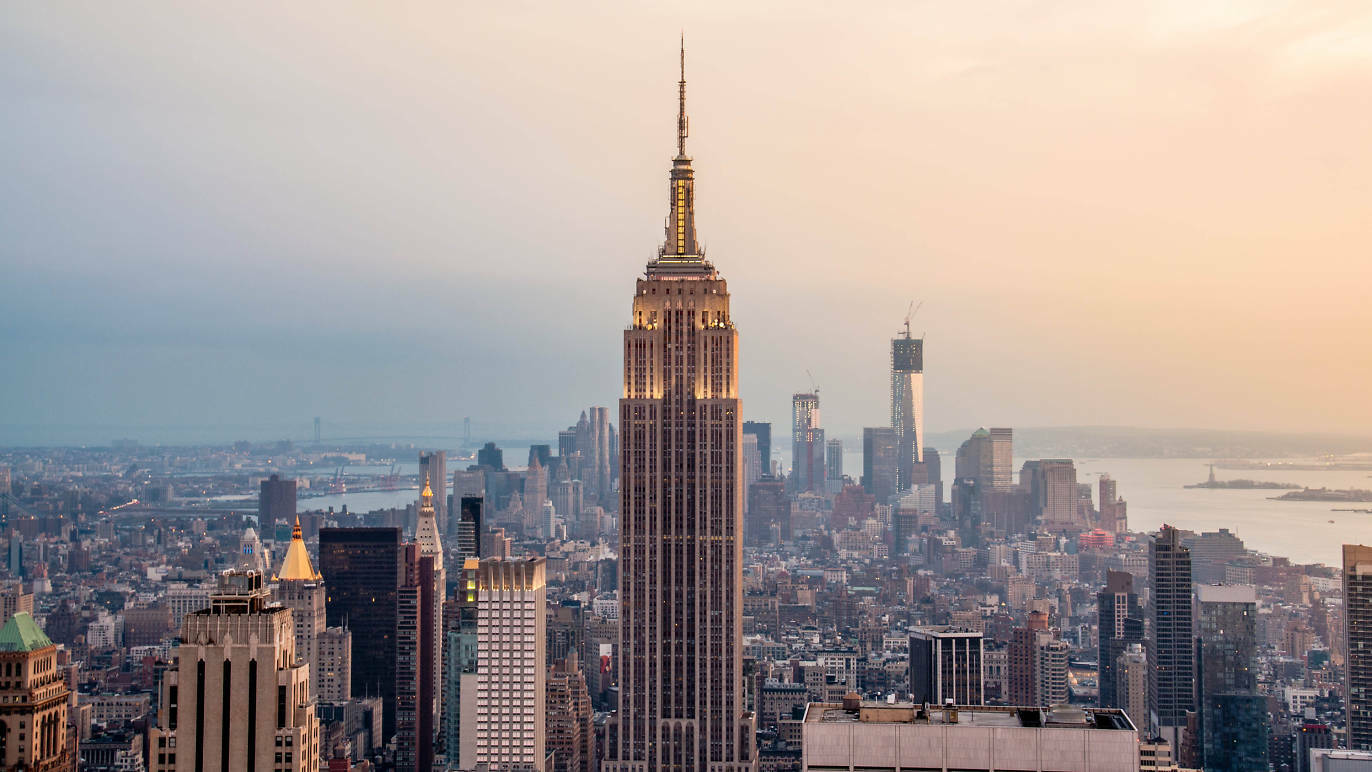 In An Affair to Remember, Nickie (Cary Grant) anxiously looks for Terry (Deborah Kerr) at the top of the Empire State Building. She, of course, gets there when it's too late. 
7. Bow Bridge in Central Park from Enchanted
Central Park in Manhattan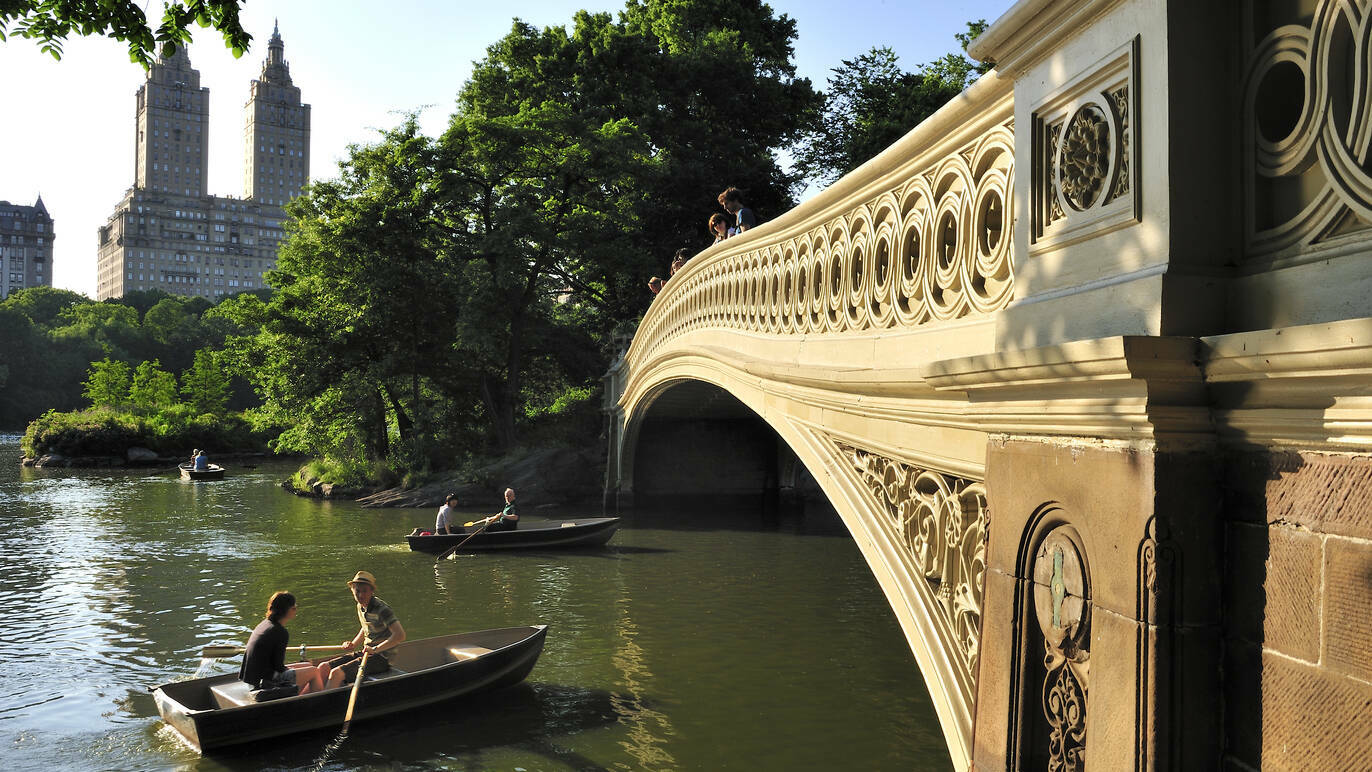 Bow Bridge is a scenic, 1862 pedestrian bridge known for being a very romantic destination—and the exact spot where Amy Adams' Giselle sings "That's How You Know" in Enchanted.
8. Katz's Delicatessen from When Harry Met Sally 
205 E Houston Street by Ludlow Street on the Lower East Side of Manhattan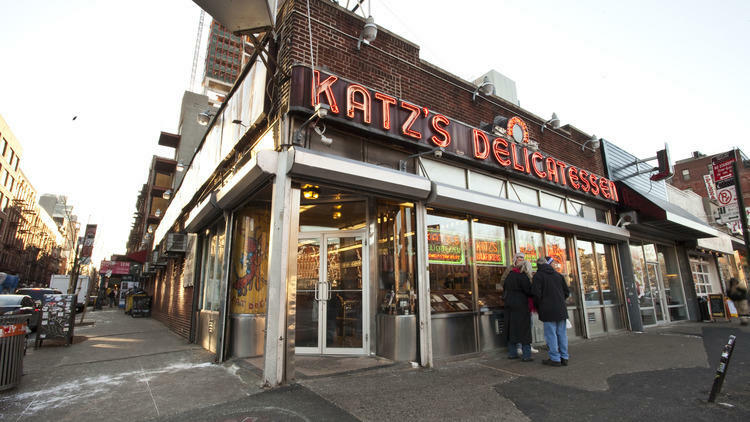 We have one line to remind you of: "I'll have what she's having!"
9. New York Public Library from 13 Going on 30
476 5th Avenue by 42nd Street in midtown Manhattan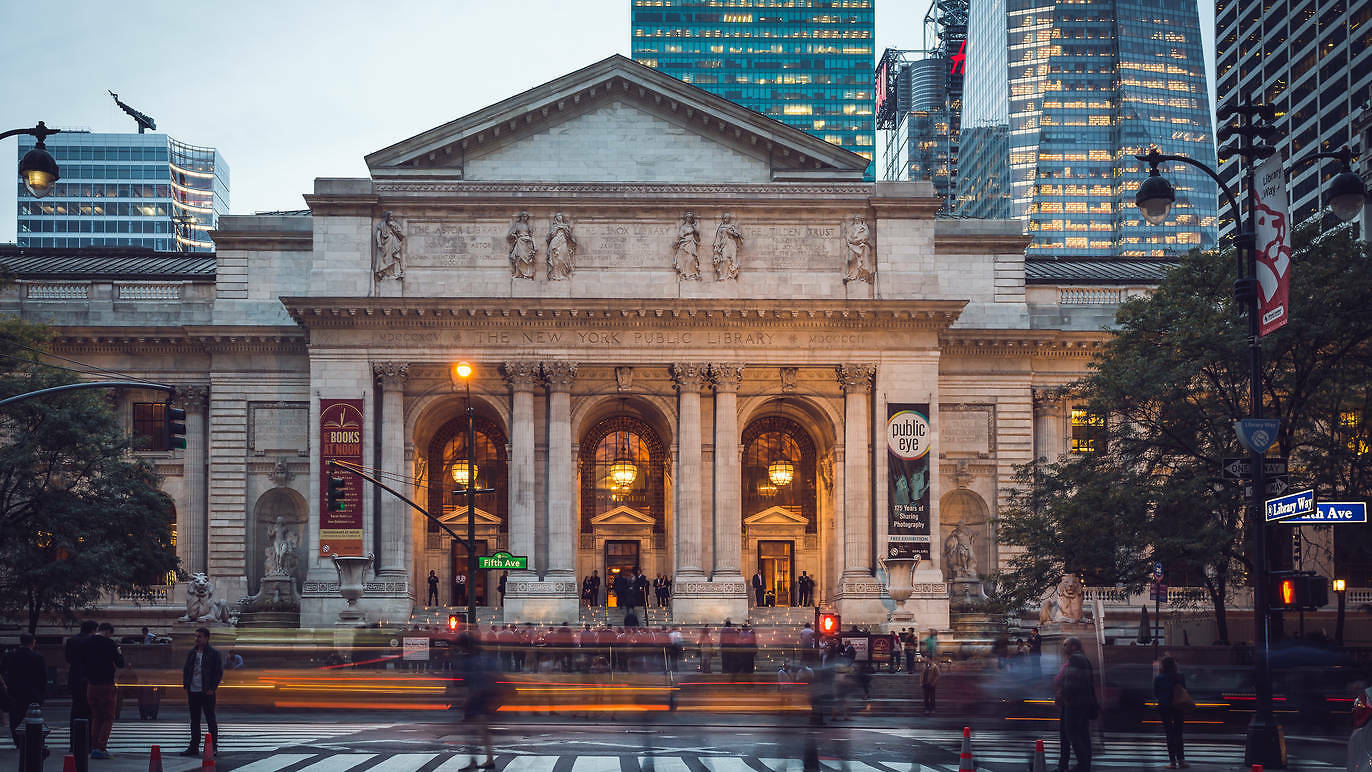 In the 2004 movie 13 Going on 30, Jennifer Garner takes on the role of Jenna, a high school girl that wakes up as a 30-year-old woman who works at a magazine. In one scene, she leads an inspiring photoshoot on the steps of the city's library—which was also famously featured in the first Sex and the City movie.
10. Zabar's from Manhattan
2245 Broadway by 80th Street on the Upper West Side of Manhattan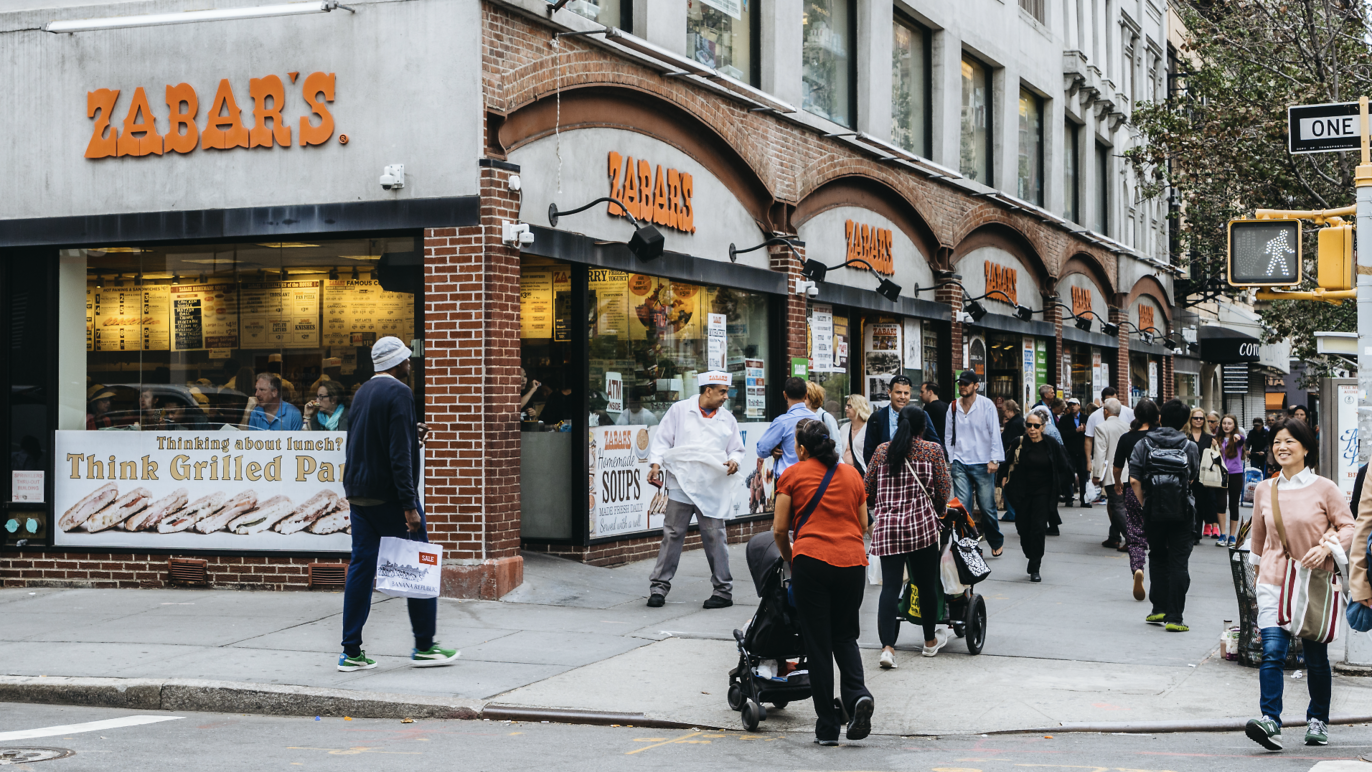 Valentine's Day or not, you should stop by the uptown grocery store every once in a while, where you are sure to find delicious treats of all sorts. In the 1979 Woody Allen film Manhattan, Isaac (Allen) and Mary (Diane Keaton) spend some time gazing at the gourmet foods on display on premise. 
Ex-Brit turned Manhattan resident since 2008.