Eleven books set in or about New York City will vie for the Gotham Book Prize, a $50,000 annual award honoring the best new book about NYC.
The finalists' books range from a debut novel set in 1990s Harlem to a love story in post-WWII New York to a noir mystery in mid-2000s Brooklyn. You'll want to add them all to your reading list, but only one will win the book prize this spring. 
RECOMMENDED: This new book about the ups and downs of living in NYC is way too accurate
Bradley Tusk and Howard Wolfson created the Gotham Book Prize in the early days of the pandemic to encourage and honor new works written about the city. Tusk, a venture capitalist, philanthropist and writer, teamed up with Wolfson, who works for Bloomberg Philanthropies, to create the prize as a way to recognize the culture that has made New York City special for generations and to uplift the creative community during the challenges of the pandemic.
Here are this year's finalists:
Fiction and nonfiction works can be considered for the prize, so long as they feature New York as a topic or setting and were published within the calendar year.  
A jury of leading New Yorkers and authors—including documentarian Ric Burns, poet Safiya Sinclair and novelist Melissa Rivero—will select the third annual winner in the coming months. Tusk and Wolfson will also serve on the jury. The winner will be awarded a $50,000 prize this spring during an event at P&T Knitwear, a new independent bookstore on the Lower East Side.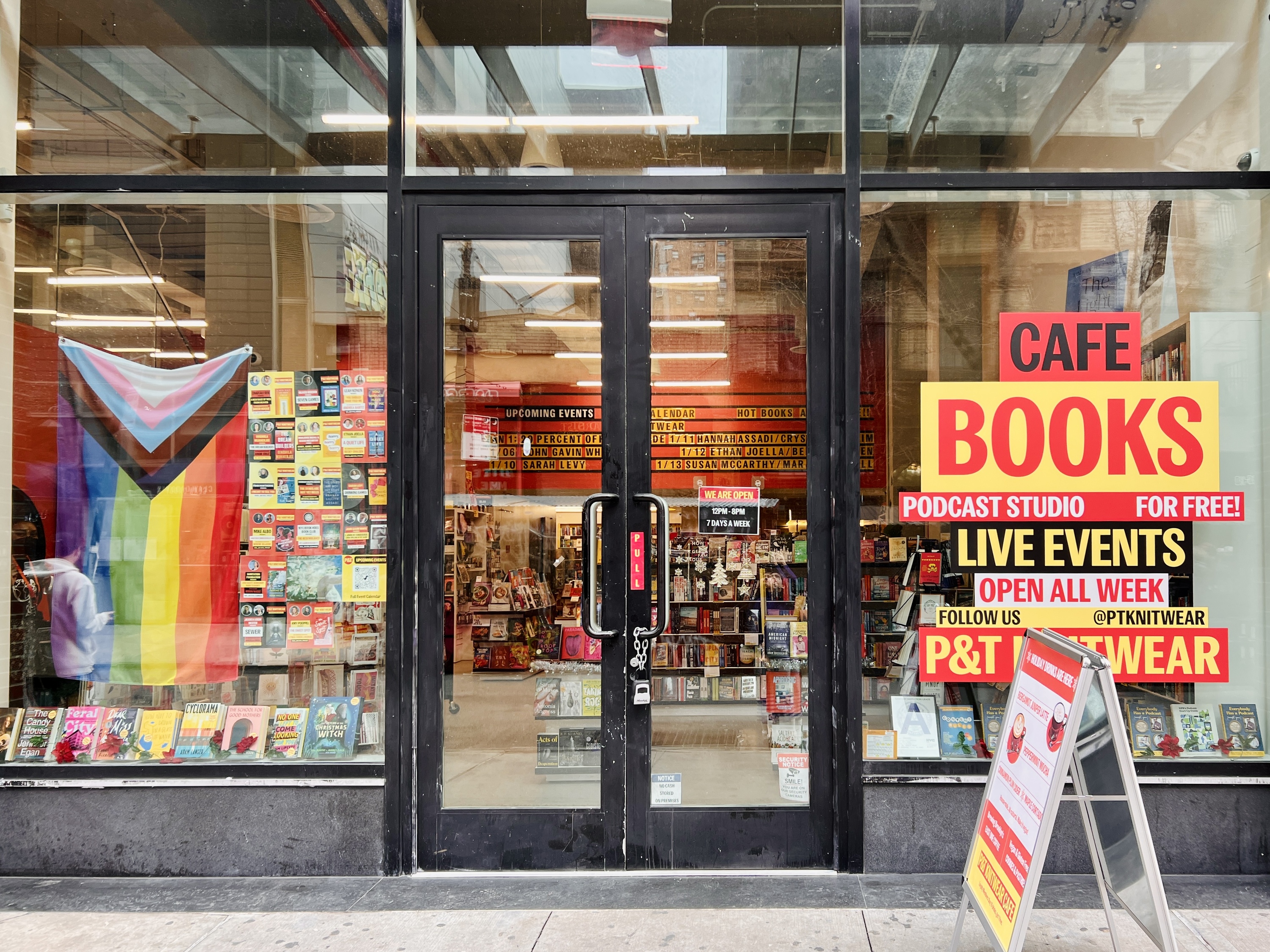 Tusk founded P&T Knitwear, a new independent bookstore and free podcast studio, on the Lower East Side last year. He named the store in tribute to a 1950s garment shop operated by his grandfather on Allen Street after surviving the Holocaust and immigrating from a displaced persons camp in Germany.
All of the finalists' books can be purchased at P&T Knitwear; anyone who buys the bundle of all finalist books at P&T will receive a bonus $25 gift card to the store. 
The Gotham Book Prize is once again going to honor an author who has captured the remarkable character of our city.
"There's no other city that has the diversity, vibrancy and culture of New York, and the Gotham Book Prize is once again going to honor an author who has captured the remarkable character of our city," Gotham Book Prize co-founders Howard Wolfson and Bradley Tusk said in a statement. "While the darkest days of the pandemic are behind us, our cultural community is still recovering. By highlighting these eleven outstanding books and awarding one author a $50,000 prize, we hope to support and encourage even more writers to share the unique stories of our city in the years to come."
Previous winners include Invisible Child by Andrea Elliott (2022) and Deacon King Kong by James McBride (2021)
Ex-Brit turned Manhattan resident since 2008.