Seeing the New York City skyline from up high is a priceless experience, but doing so while skating alongside friends is even more special.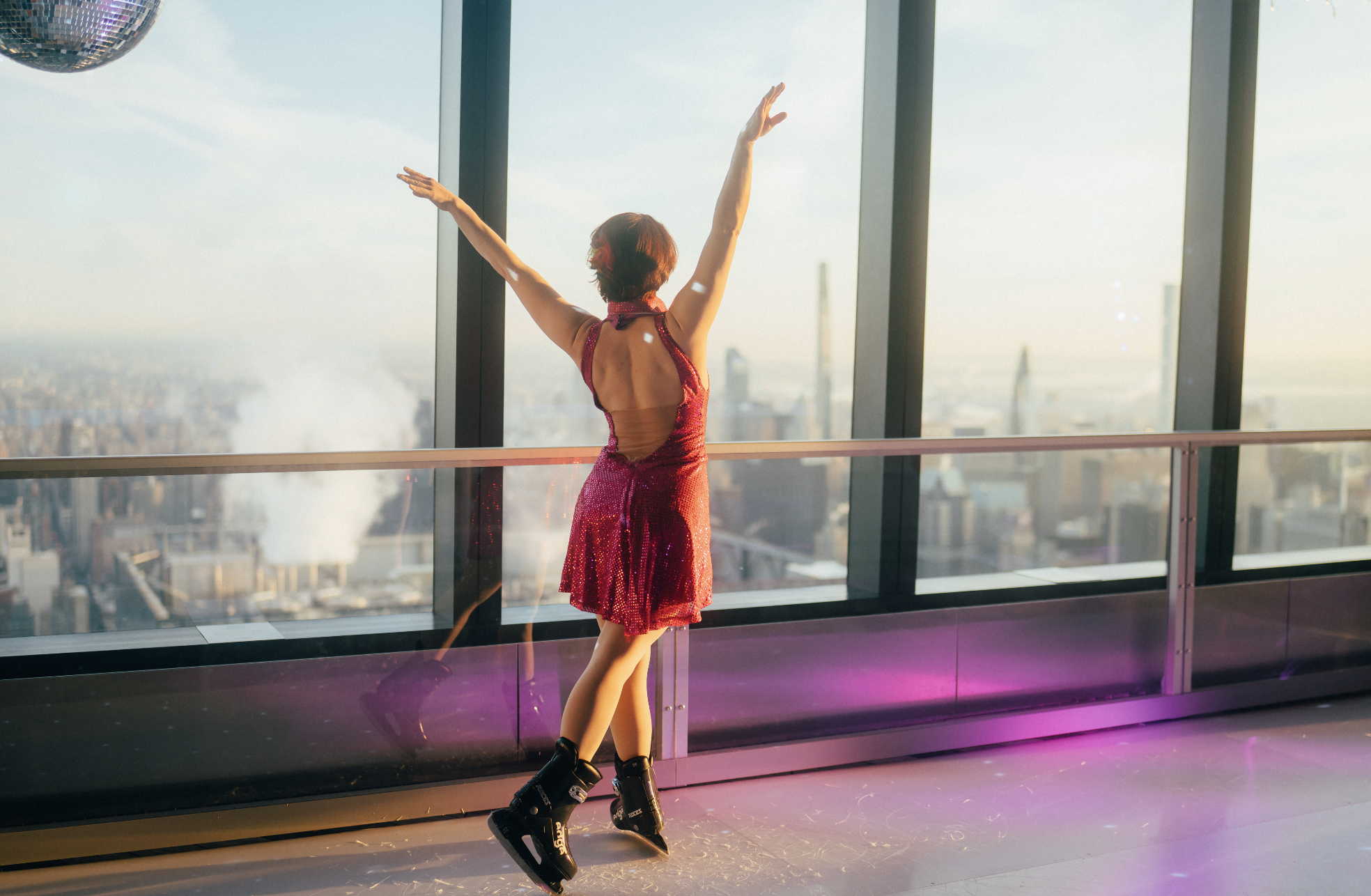 Hudson Yards just announced the January 10 opening of Sky Skate, the highest skating rink in the city found in the indoor portion of the sky deck at Edge, the tallest outdoor sky deck in the Western Hemisphere.
Folks will get to glide across the 1,024-square-foot "Glice" rink, a zero-energy ecological and synthetic rink that is sure to catch your eye, for 30-minute intervals between 10am and 10pm daily. Tickets, already on sale right here, include both the entry fee and skate rentals.
While on premise, make sure to also visit City Climb, the highest external building climb in the world, which is found atop Edge. You can scale the outside of a 1,200-foot-tall building! How cool is that?
Those less inclined to all things adventure will still enjoy the phenomenal, 360-degree views of the city's skyline from the sky deck, which rises 1,131 feet in the air and extends out 65 feet from the 100th floor of 30 Hudson Yards. 
No matter what you choose to do, you're sure to be delighted and amazed by the location. There's just something about our unique, precious skyline that tugs at the heartstrings no matter how many times we have the chance to properly gaze at it, after all.
Ex-Brit turned Manhattan resident since 2008.