Talk about being creative: conceptual artist Alexander Si is the Brooklynite behind "170 Forsyth," a pretty eclectic installation that has quite literally transformed Ki Smith Gallery on the Lower East Side into a leasing office.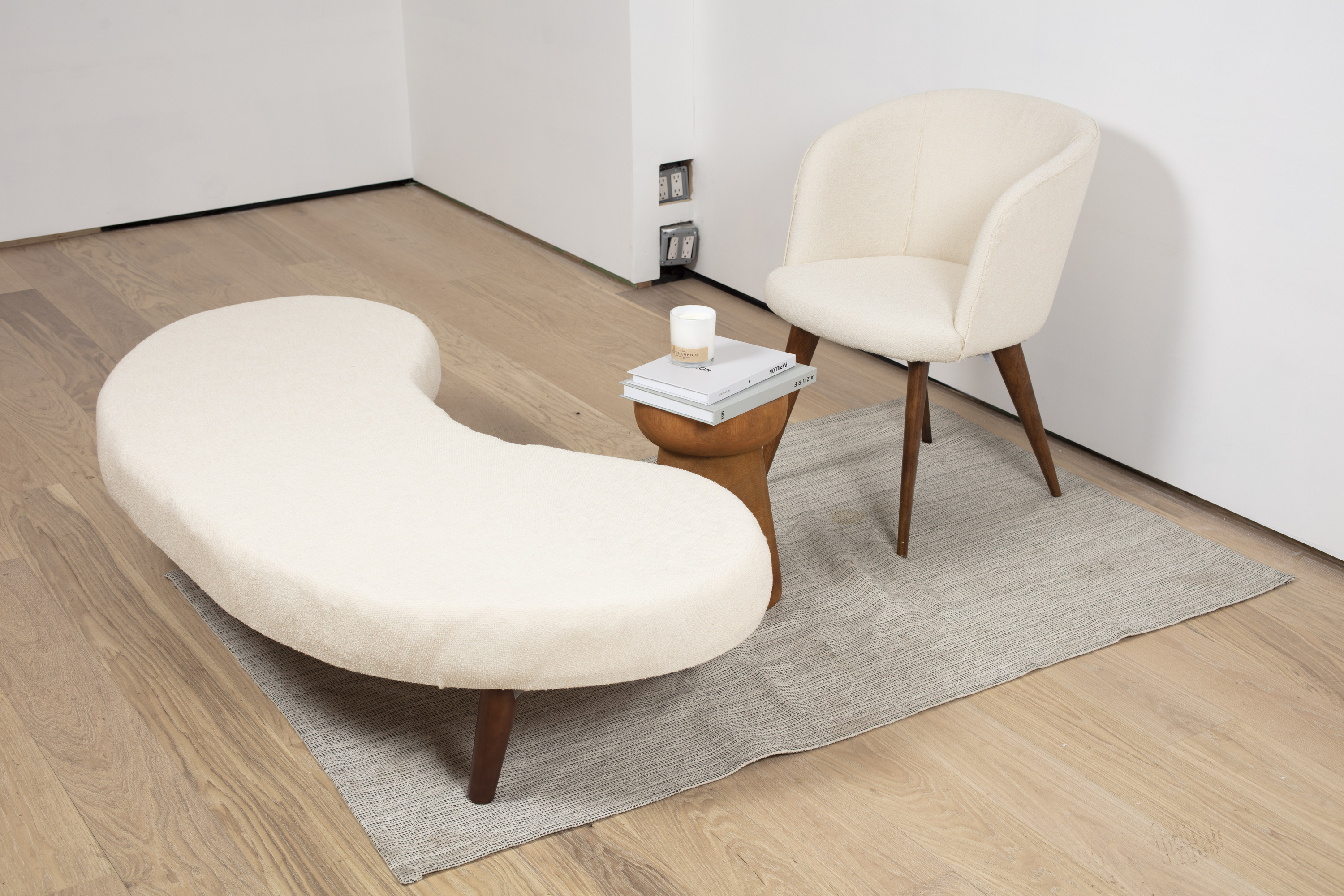 Everything inside the space has been made by the artist himself, who is originally from Toronto but now lives in Greenpoint. That includes the pretty looking office furniture and a model of the imagined luxury building at 170 Forsyth that the fake office supposedly manages.
In Si's mind, 170 Forsyth is a brand-new, ten-floor, five-unit condominium. Basically, the sort of new construction that has seemingly taken over the city and the local real estate market in recent years—which is exactly what the artist is trying to comment on.
"The only way to challenge how people feel about something is to disrupt their preconceived notion," Si said to Brooklyn Magazine. "There's stuff in the neighborhood that is completely glossed over. It's not up to that lifestyle, that standard. No one talks about it, or they try to hide that."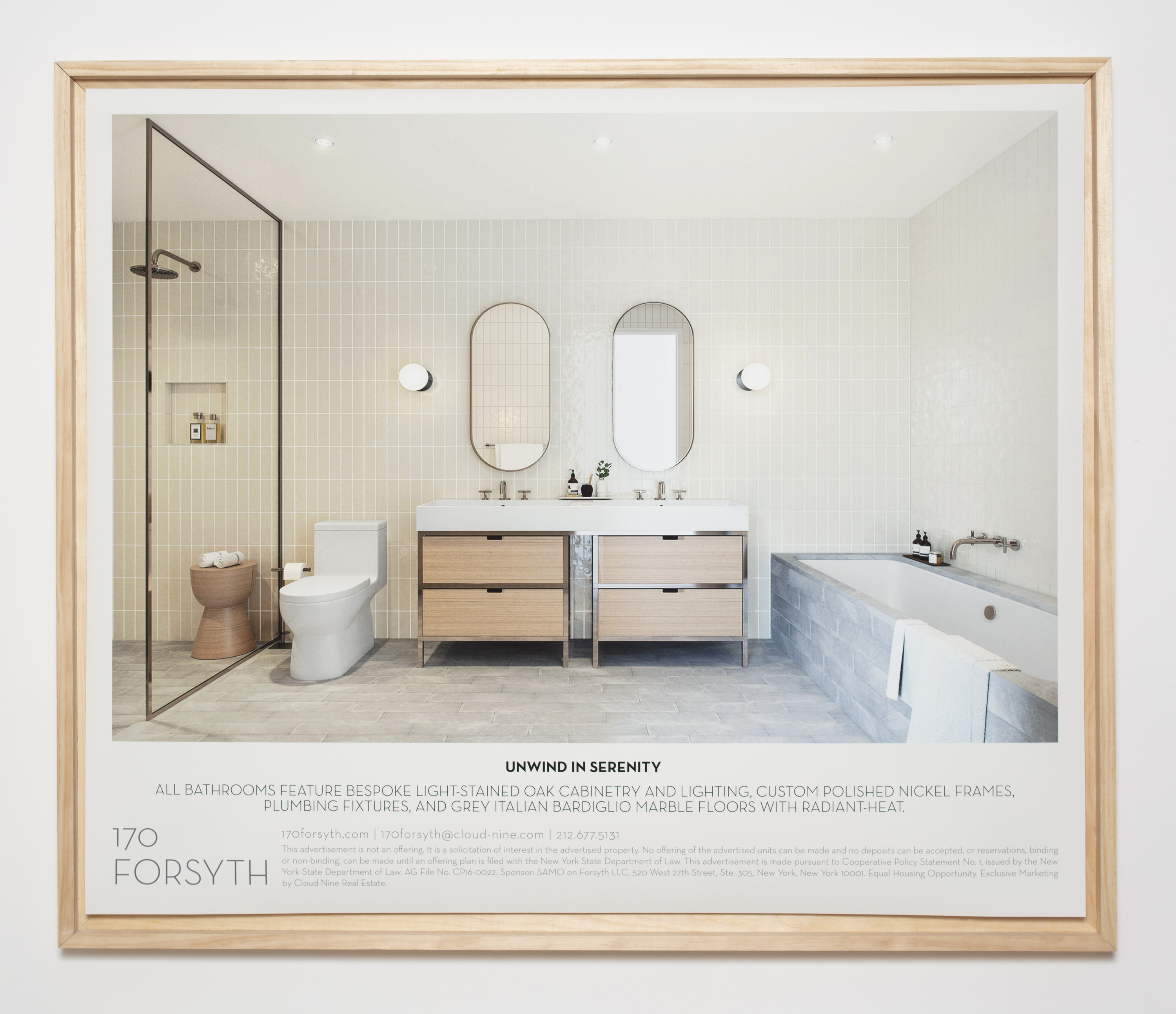 This isn't the first time that the Canadian artist has completely revamped a space to drive his point home. As New Yorkers may remember, just last summer, Si entirely transformed downtown gallery Chinatown Soup to look like a decoy Sweetgreen. 
He called the show "Sweet Green," avoiding any copyright infringement problems by adding a space between the two words, and told Art News that he tried to represent the "epitome of New York."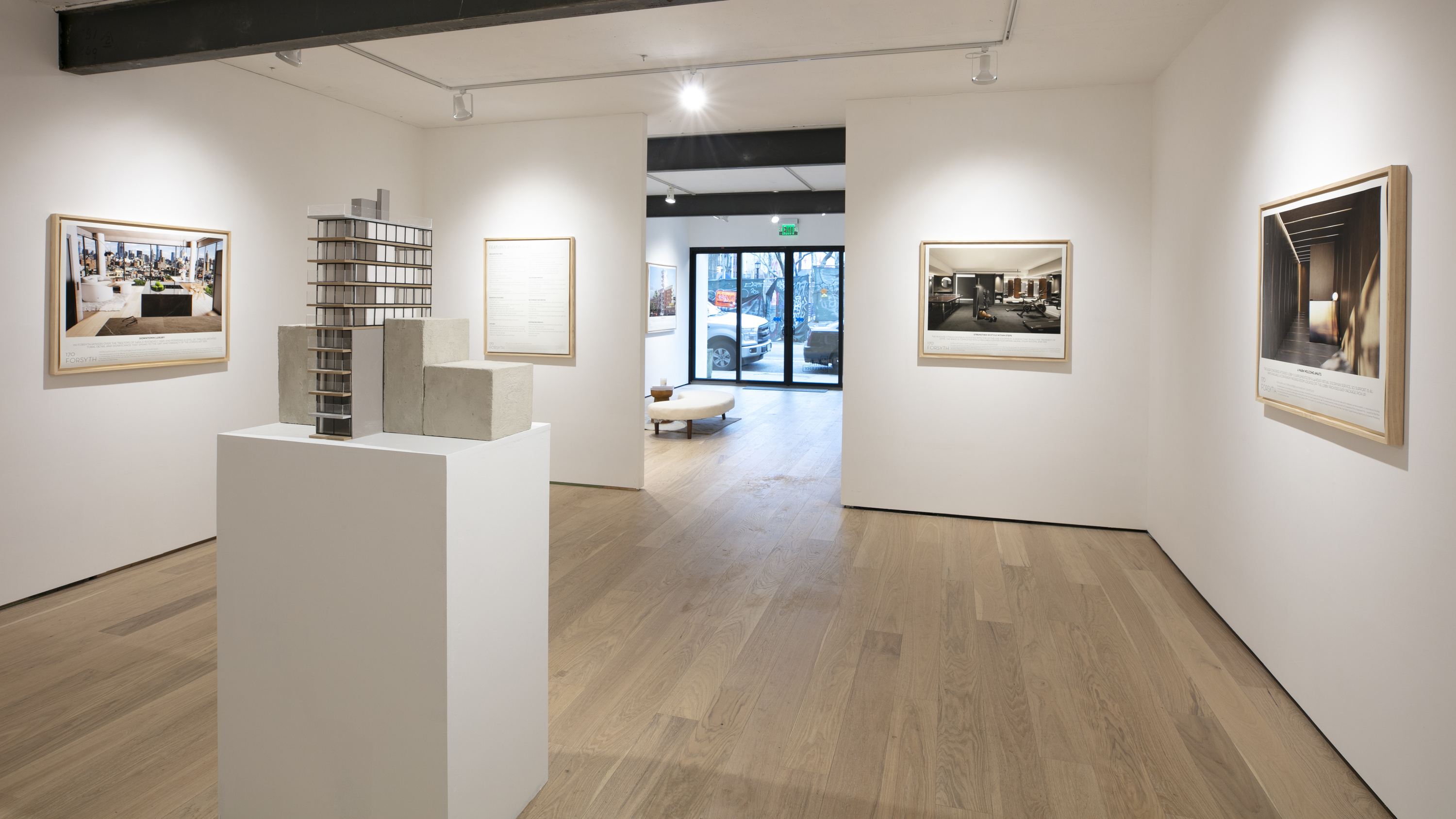 The idea for the previous show came to him as he frequented one of the salad bars and noticed that patrons wouldn't really pay attention to their food but, rather, buried themselves inside their phones and emails—continuing to work, probably in an effort to afford the sort of "Sweetgreen lifestyle" that their presence on premise indicated.
"Everything is chopped, made ready for you," he said to Art News back then. "You just swallow and you do more work."
The artist clearly has a point that resonates even more across his latest project, "170 Forsyth," which will be on view through February 26.
Ex-Brit turned Manhattan resident since 2008.