There are mansions… and then there are mansions. 
A new listing in Kings Point, Long Island, belongs to that last category of estates—and you can actually gaze inside of it now.
Boasting 18 bedrooms and 32 bathrooms over 60,000 square feet of space, the magnificent waterfront property at 26 Pond Road sits on over 8 acres of land. 
Who better to represent the home, now on sale for a whopping $45,000,000, than celebrity broker and star of Million Dollar Listing New York Ryan Serhant? 
In true Serhant style, the real estate guru has just released a nearly 15-minute-long video from the interior the home, the first time cameras have been allowed inside the property, and whether you're into the gaudy look or not, one thing is certain: the listing is unlike anything you've ever seen before, quite literally defining the meaning of luxury and opulence.
Fun fact, before we show you the enthralling clip: the renowned property is often referred to as "Gatsby mansion" and not just because of the gilded-age vibe that seems to define it.
In fact, as literary aficionados are aware of, Scott Fitzgerald moved to Kings Point for two years while writing his celebrated novel The Great Gatsby, which was itself partly set in the West Egg, a fictional section of Long Island where the nuveau rich live. 
In case you have a whole lot of millions to spare, here is the official listing for the fabulous estate. Below, check out the video from inside of it.
Fair warning, though: you might rush out to buy a lottery ticket half-way through watching—and we wouldn't blame you if you did.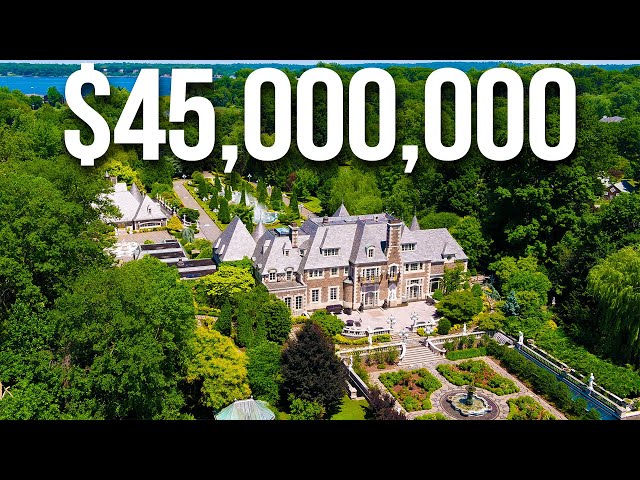 Ex-Brit turned Manhattan resident since 2008.