A couple of weeks ago, Klondike made headlines when it announced that it was going to discontinue the ice cream truck staple Choco Taco. As predicted, essays bemoaning the death of the delicacy were followed by local businesses around the city vowing to produce their own version of the treat. 
Serendipity3, for example, plans on launching a giant "Choco Taco" covered in 23-karat gold on October 4, which is actually National Taco Day. 
If you can't wait until then, though, you'll want to visit vegan Mexican restaurant Jajaja in the West Village at 63 Carmine Street by Seventh Avenue South this weekend, where the staff will be serving the eatery's own vegan Choco Taco for a limited time for $13 a pop.
We know what you must be thinking: How good can a vegan version of the ice cream sandwich be? Turns out, very good. Fair warning, though: a mere glance at a picture of the creation will have your mouth water.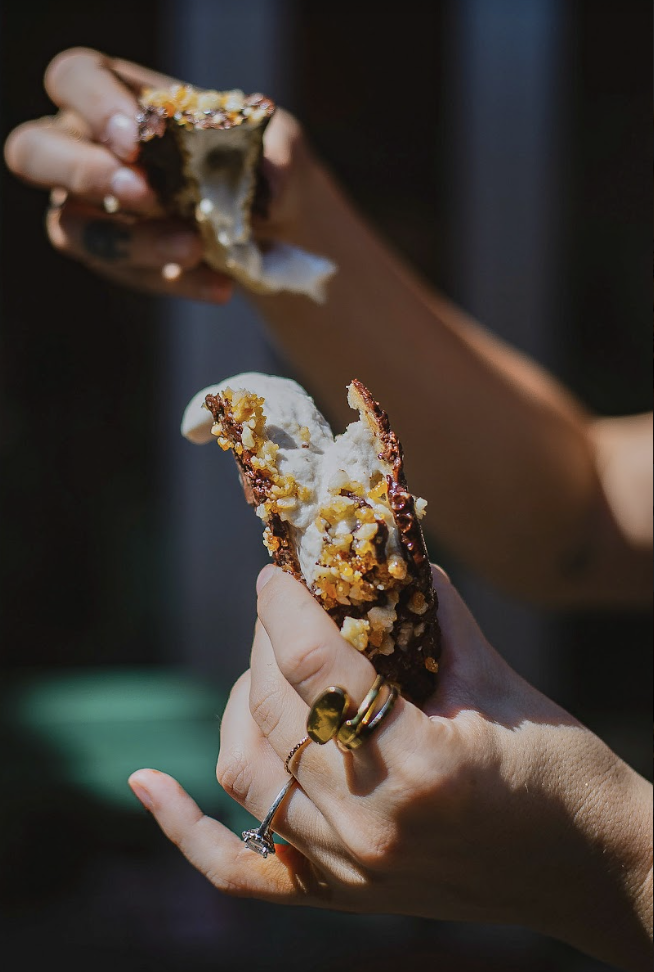 The dessert is made using a hard wafer "taco" shell and filled with vegan vanilla Helado that is dipped in chocolate coating and topped with macadamia crumble. Yum indeed. 
New Yorkers can get their hands on the order starting this Friday through the end of the weekend, while the limited supplies last.
And if you happen to miss the boat on this one but still need to satisfy your sweet tooth, you might, perhaps, consider indulging in a delicious tahini and coffee donut prepared by Peter Pan Donut and Edith's, two Brooklyn staples.  
Made using Peter Pan's standard sour cream cake donut as a base, the dessert is meant to evoke Edith's popular coffee tahini slushie—another top-notch order in town.
Whatever sweet delight you opt for, enjoy it!
Ex-Brit turned Manhattan resident since 2008.