The pickleball craze shows no signs of slowing down, now invading the TWA Hotel's tarmac at John F. Kennedy (JFK) airport as well.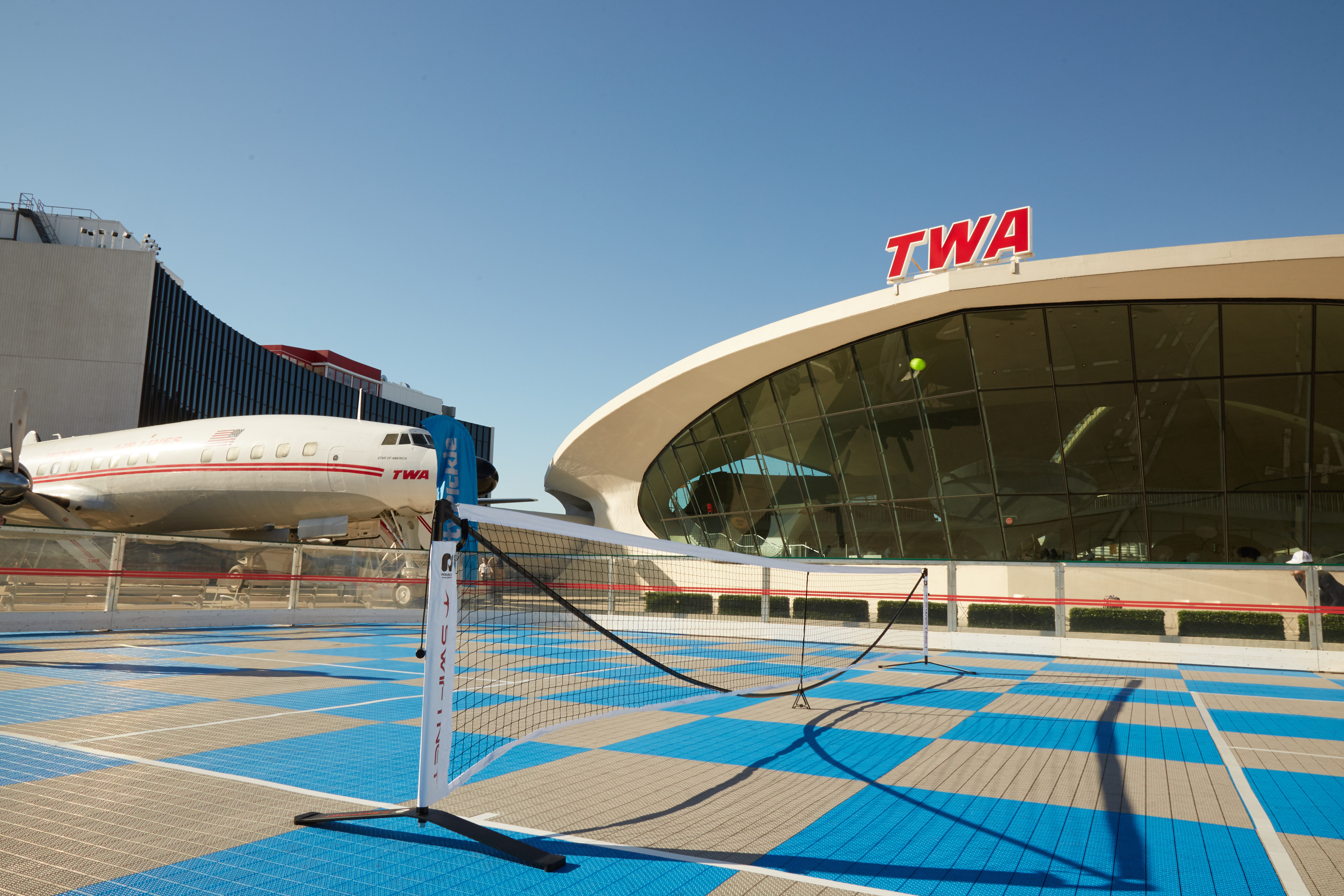 Operated by CityPickle, the company behind a similar temporary effort at Hudson Yards that launched this past October, the court will be open to hotel guests, airport travelers and New Yorkers starting this Friday and it will stay on premise on the weekends through November 13. To note: the court will be closed this upcoming Sunday because of the NYC Marathon.
On the other days, the courts will be open on a first-come, first-served basis and custom CityPickle paddles will be available for rent for $10 each. Players are also welcome to bring in their own rackets. 
Check out the full open-play schedule below:
Friday, November 4 from 3 to 6pm
Saturday, November 5 from 3 to 6pm
Friday, November 11 from 9 to 11am
Saturday, November 12 from 9 to 11am
Sunday, November 13 from 11am to 1pm
To add even more flair to the pop-up, CityPickle has teamed up with BLADE to offer would-be visitors the chance to take a 5-minute helicopter ride from Manhattan to the TWA Hotel at a 10% discounted rate when booking through the BLADE app and using the code CityPickle at check out. Talk about a romantic date idea. 
Clearly, pickleball is here to stay (it's not your imagination, the sport really is everywhere!), which is why CityPickle is gearing up for the launch of its first permanent location in Long Island City, scheduled for early 2023.
Although the weather has yet to turn cold and, apparently, we're in for a pretty warm November, we expect the ice skating rink at the TWA Hotel to open soon as well—giving you a good number of activities to choose from when visiting the '60s-like hotel that made a splash when it first re-opened a few years ago (as a reminder, the luxury destination was built inside the formerly unused TWA Terminal at JFK).
Ex-Brit turned Manhattan resident since 2008.